Homeland Security app: 'See something, send something'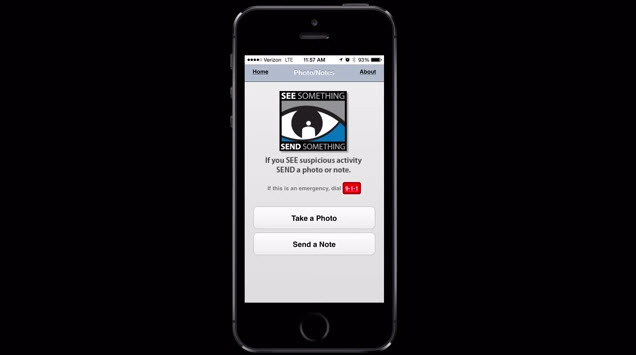 Ohio Homeland Security officials are asking smartphone users to "see something, send something" with the release of an app to forward reports and photos of suspicious activity.
The "A Safer Ohio" app for both Apple and Android devices is being released shortly before the one-year anniversary of the Boston Marathon bombings on April 15.
The app now avaiable for free online allows Ohioans to relay both tips and photos of questionable activity to Homeland Security analysts for examination and potential investigation. Here's a YouTube video on how the app works.
Officials hope Ohioans might use "Safer Ohio" to point out anything suspicious they spot at spring and summer events that attract large crowds.
"The public's reporting of suspicious activity is one of our best defenses against terrorist threats …," Ohio Department of Public Safety Director John Born said in a statement.