Federal judge strikes down Virginia's constitutional ban on same-sex marriage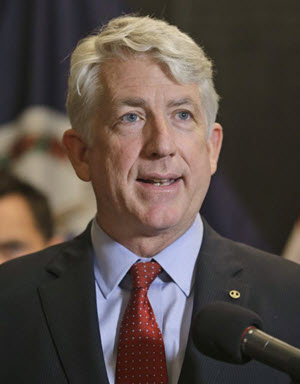 A federal judge issued a landmark ruling Thursday night striking down Virginia's constitutional amendment banning gay marriage and moving the Old Dominion a step closer to being the first state in the traditional South where such unions are legal.
The 41-page opinion by U.S. District Court Judge Arenda L. Wright Allen ruled that the constitutional amendment and "any other Virginia law that bars same-sex marriage or prohibits Virginia's recognition of lawful same-sex marriages from other jurisdictions unconstitutional."
The ban will remain in effect while appeals are heard.
Attorney General Mark R. Herring, who announced the opinion Thursday night via Twitter, applauded the ruling but said he expected a prompt appeal would be filed to the U.S. Circuit Court of Appeals for the 4th Circuit.
"The decision is a victory for the Constitution and for treating everyone equally under the law," Mr. Herring said. "It is the latest step in a journey towards equality for all Virginians, no matter who they are or whom they love."