McAuliffe narrowly defeats Cuccinelli in Virginia, ObamaCare troubles loom over vote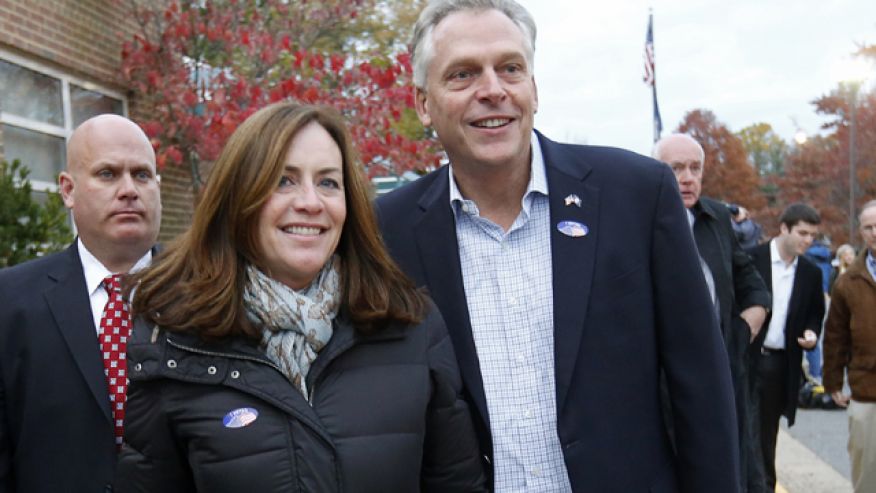 Democrat Terry McAuliffe won the Virginia governor's race on Tuesday, in a surprisingly close victory over Republican rival Ken Cuccinelli — who was heavily outspent and trailed in the polls for much of the race.
With nearly all precincts reporting, McAuliffe was ahead with just 48 percent of the vote, to Cuccinelli's 45 percent. Though McAuliffe previously held a double-digit lead, exit polls showed voters opposed to the federal health care law overwhelmingly backed Cuccinelli, helping him narrow the gap on Tuesday.
"Despite being outspent by an unprecedented $15 million, this race came down to the wire because of ObamaCare," Cuccinelli said in his concession speech. "That message will go out to the entire country tonight."
"I know this has been a hard fought race," said McAuliffe in a victory speech that included a call for bipartisanship. "While the attorney general and I had a lot of differences, he is a principled man who spent a lot of time away from his family. I thank Ken Cuccinelli for his service to Virginia."
McAuliffe vowed to reach out to state Republican lawmakers and continue the efforts of outgoing GOP Virginia Gov. Bob McDonnell and previous governors to create jobs and improve transportation