Hurricane Season! 6 Tips to Prepare for the worst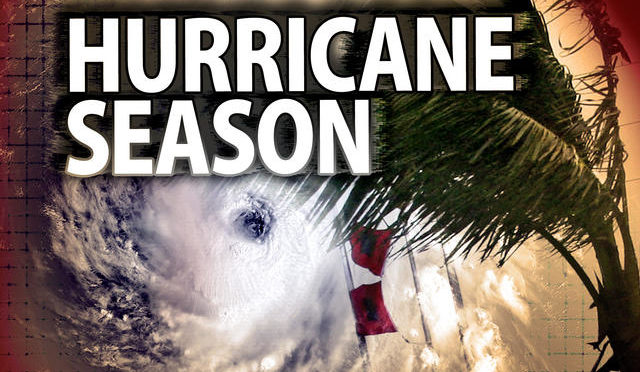 Hurricane season is upon us once again. For those of us living in the hurricane belt, it is time to begin preparations once again.
But there are some, if not many, that don't know where to begin when it comes to being ready for one of Mother Nature's deadliest weapons in her arsenal.
Hurricanes are massive storm systems that form over the water and move toward land. Threats from hurricanes include high winds, heavy rainfall, storm surge, coastal and inland flooding, rip currents, and tornadoes. These large storms are called typhoons in the North Pacific Ocean and cyclones in other parts of the world.
Here are a few tips and tricks that could mean the difference between total loss and survival.
1- Have an Evacuation Plan: The main reason people must evacuate during hurricanes is from a storm surge, which is an abnormal rise of water generated by a storm's winds that can reach heights well over 20 feet and can span hundreds of miles of coastlines, according to the National Hurricane Center. People should find out immediately if they live in a hurricane evacuation area, which is an area in which residents must leave their homes in the event of a hurricane. Local governments provide the public with information about evacuation areas and the evacuation plans, we recommended that people review this information in advance.
2- Supplies: Those living in evacuation areas should keep a hurricane kit handy that is stored in a way that is easy to grab and bring to an evacuation shelter. These kits should include water, food, blankets and clothing.
"Ready", a campaign that aids in emergency preparedness guidance for the U.S. Department of Homeland Security, includes several other items in their hurricane kit:
-First aid kit
-Battery-powered or hand-crank radio
-Flashlight and batteries
-Whistle to signal for help
-Local maps
3- Check Insurance Coverage: Property owners and renters should be sure to Insure their homes against flooding, something that many people do not realize is not a part of standard home and renter's insurance. Tenants and home owners can contact their renters or home insurance provider to buy flood insurance, and they should do so even if they do not live right along the coastline. Car owners should also contact auto insurance companies and move their cars into an off-site location if possible.
4- Secure Important Documents: Those living in or near hurricane areas should make copies of proof of ownership documents of any property not limited to their homes, cars and boats. Birth Certificates, Wills, POA's, business licenses, etc.… all these documents are nearly irreplaceable. These documents can be stored in the hurricane kit or in any safe location that does not risk being damaged during the hurricane. The use of Ziploc bags and water proof containers is very important here.
5- Back Up Electronics: Aside from keeping extra batteries and chargers around during a hurricane, people are also encouraged to backup any electronic devices. Data should be stored at an off-site location so that data can be recovered if something were to happen to the physical computer or device during a hurricane. This is much easier these days with use of programs like Microsoft Office, the cloud and other various programs. Businesses should take caution in backing up information and sending that information to a remote site.
6- Protect your Home: Residents should purchase supplies, including plywood to cover windows and extra security to keep doors from blowing open, in advance, to secure their homes from damaging winds. Any issues with the overall structure should be repaired, including loose shingles or damaged roofs should be repaired in advance.
Information references: FEMA.GOV, American Red Cross, Ready.GOV