Kelly: I'm not quitting or getting fired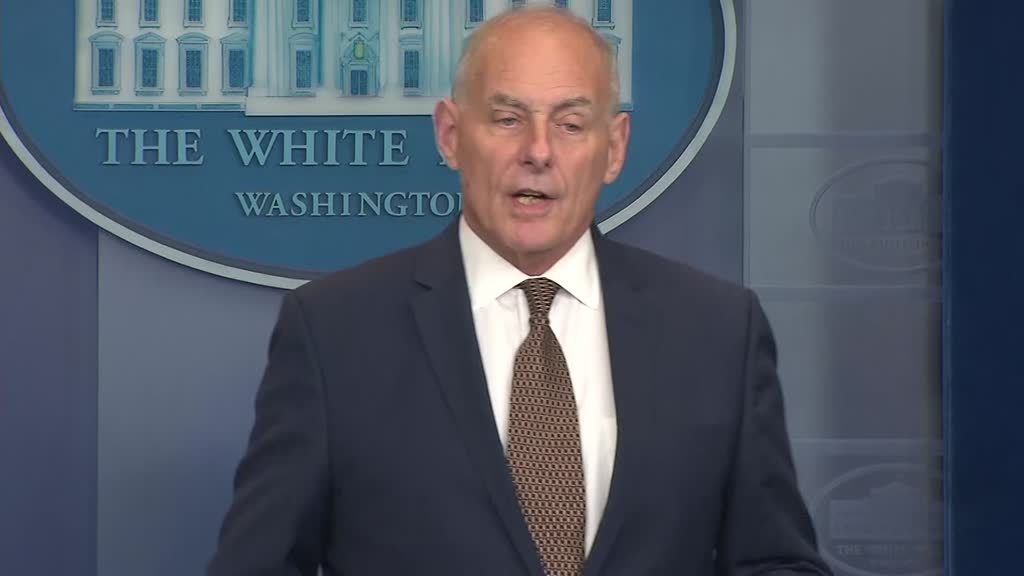 White House chief of staff John Kelly used his first public appearance before the news media on Thursday to dismiss rumors of friction between himself and President Trump.
Speaking in the White House press briefing room, Kelly said he is not planning to leave his post even as he acknowledged his new role "is the hardest job I've ever had."
"I'm not quitting today," Kelly told reporters. "I just talked to the president. I don't think I'm being fired today. And I'm not so frustrated in this job that I'm thinking of leaving."
While he acknowledged the difficulty of serving as Trump's top aide, Kelly said it is "the most important job I've ever had" — albeit not the best. That, he said half-jokingly, was when he was an enlisted Marine Corps sergeant.