Kentucky governor ends beef with Tupac Shakur over unemployment check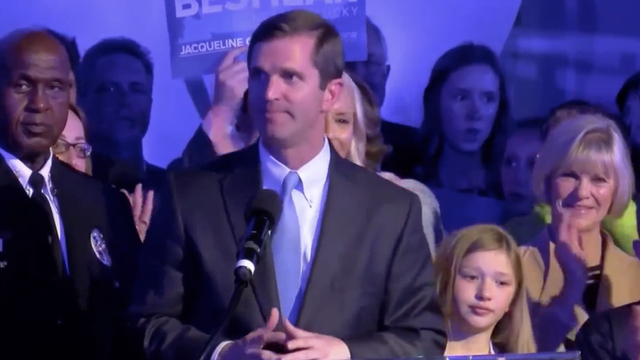 Governor Andy Beshear has contacted a Kentucky resident, Tupac Malik Shakur, to apologize for delaying his unemployment cheque because he believed he was impersonating the deceased rapper of the same name.
On Monday, Beshear described problems he was having processing unemployment claims in Kentucky, where almost one in four residents has filed for unemployment, singling out Shakur, who he thought was acting maliciously.
In a televised briefing, Beshear said: "We had somebody apply for unemployment for Tupac Shakur here in Kentucky and that person probably thought they were being funny." He continued to accuse the alleged bad apple for delaying payments to other people: "One person thinking they were funny using someone else's identity is gonna make tens of thousands potentially of other people wait."
His announcement probably gave some clarity to Shakur, a 46-year-old line cook from Lexington, who applied for unemployment after his restaurant closed down in March and was still waiting to receive his first check. "I've been struggling for like the last month trying to figure out how to pay the bills," Shakur told the Lexington Herald-Leader.