Map Basics for Preppers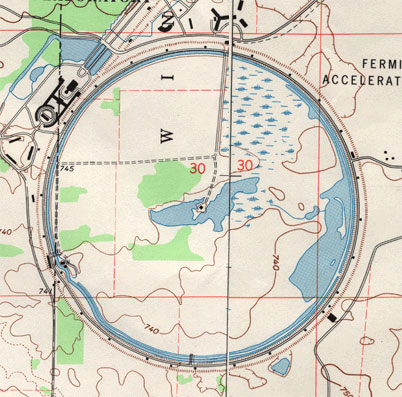 If it came down to it, and there was no GPS available, do you think you could survive? Could you navigate your way through unknown territory successfully?
Land Navigation and the use of a map and compass is almost as important a skill as water purification and the use of a firearm. You can have all the survival skills you want, but if you don't know where to go and how to get there, you might as well dig your own grave.
There are many other ways of navigation as well. Using stars and constellations for instance. When it comes to this skill, I am still learning it myself.
Here are some basic about maps and map reading to get you started. We will go over the use of a compass and map in more depth in the next article.
1. Reading the colors. Maps use standard colors in determining the topography of a location. Here's a guide:
Blue – water, rivers, streams, lakes, and ponds.
Black – man-made objects or rock features like roads, trails, buildings, cliffs, boulders.
White – open woods, easily traversed.
Green – vegetation
Yellow – open land, semi-open land, where you can look up and see the sky like fields or power lines.
Brown – land features like earth banks or contours.
2. Measuring the scale. In the map, there are certain scales that you can find in a corner.
If a scale says 1:10,000, it means that one unit measure in the map is 10,000 unit measures in the ground. most maps use meters as a unit of measurement.
Tip: Simple way to measure distance is by using your thumb. Measure a part of the map with your thumb and walk that part then measure the number of paces.
3. Thumbing. Thumbing is your way of tracking your move just like the GPS on your phone. Place your thumb in the map to mark your current location. To track your location, as a beginner, use large land features such as hills, cliffs, rivers, or mountains.
4. Using the compass. A map is always paired with a compass. Your compass will be used to orient your map to North. You should be able to use both tools if you want to navigate properly.
Types of Maps:
Road Map: Road maps can be purchased at service stations and other retailers. Road maps indicate major highways and larger surface streets. They will also provide the user with major interest points such as airports, hospitals, parks, etc…
Political Maps: Political Maps are void of any geophysical or topographic information. Political maps indicate state and national borders along with locations of cities.
Physical Map: This type of map illustrates the physical features of a given area or region. Physical maps will show major physical attributes such as mountains, rivers, bodies of water, etc…
Climate Map: Climate maps show just that…climate. These types of maps give a person an idea of what type of temperatures and precipitation can be expected on average in a certain geographical area.
Topographic Map: The topographic map is like a physical map in that it shows the navigator physical landscape features of a certain area. The topographic map is different however because they use contour lines instead of colors to show changes in the landscape. The topographic map is the best suited for land navigation.
You now have a basic understanding of the types of maps and elements of the maps. Some people are deathly afraid of the prospect of even having to read a map, and are relying on GPS units. My one question to them is, what if there is an EMP (electro magnetic pulse) or your power runs out?
As always, Stay Safe. Stay Prepared.
(*sources cited= the Survival Place Blog; Pintrest, and All Preppers United)