Reid: No deal on Planned Parenthood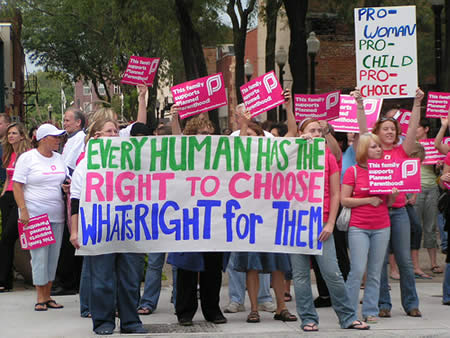 By Alexander Bolton -The Hill
Senate Majority Leader Harry Reid (D-Nev.) on Thursday drew a firm line with Republicans, declaring that a controversial Planned Parenthood measure will not be included in any deal on the budget.
Reid's warning, coupled with the GOP's insistence that taxpayer dollars should not fund Planned Parenthood, increase the chances of a government shutdown.
Reid defended Planned Parenthood's work to promote contraception. He said a policy rider attached to the House-passed spending package last month "won't be part of an agreement."
Flanked by Sens. Dick Durbin (D-Ill.) and Charles Schumer (D-N.Y.), Reid spoke to reporters immediately after the Senate voted 87-13 to pass legislation funding the government through April 8. Nine Republicans, three Democrats and Independent Sen. Bernie Sanders (Vt.) voted against the measure, which cuts $6 billion from the federal budget.
Members of both parties say a long-term deal must be reached before the April 8 deadline, vowing to vote against another stopgap.
Democrats argue that stripping Planned Parenthood of funds would deprive low-income women of family-planning counseling and cancer screenings. Republicans and groups on the right claim that the government should not be in the business of funding an organization that performs abortions. They also note Planned Parenthood has been plagued by a recent scandal, adding it is the perfect time to cut off its federal funds.
Rep. Mike Pence (R-Ind.), who crafted the Planned Parenthood measure, has repeatedly said "it's time to pick a fight" with Democrats over the budget, strongly making the case for his amendment. A Pence spokesman declined to comment on Reid's remarks.
Democratic aides familiar with the talks say that the Planned Parenthood measure is one of a long list of policy riders that could derail a bipartisan deal.
Reid said he reviewed the list of amendments attached to the House-passed bill and found several unacceptable.
"Those that I focused on are not only no, but hell no," Reid said.
Another policy measure that critics call a poison pill — one that has received less attention than the Planned Parenthood language — is a provision that would reinstate the so-called Mexico City policy, which bars non-governmental organizations that receive federal funds from promoting abortions.
"I think they could create real significant problems for this budget and they should be out," Schumer said of the conservative policy riders. "This is not a debate on abortion or net neutrality or clean air. It's a debate about the budget."
To read more, visit:Â http://thehill.com/homenews/senate/150629-reid-no-deal-on-abortion-planned-parenthood