Release of Sarah Palin emails angers American conservatives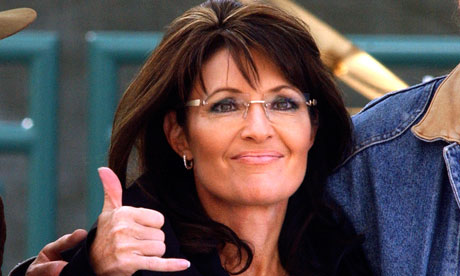 By Ewen MacAskill , The Guardian
The release of the Sarah Palin emails has provoked a backlash from grassroots conservatives accusing major US newspapers and the Guardian of engaging in a vendetta against the former Alaska governor and possible presidential candidate.
More than 24,000 emails from her time as governor were made public on Friday under freedom of information.
Conservatives bombarded newspapers, rightwing websites and other media outlets with complaints that Palin had been singled out for special treatment and that other politicians were not being subjected to the same level of scrutiny, in particular Barack Obama.
Greta Van Susteren, a Fox News journalist and one of the few members of the media trusted by Palin, labelled the treatment of Palin "a media colonoscopy" and suggested some news organisations were on "a mission to destroy".
That view was shared by her blog readers, one of whom wrote: "What a sad time in America when a good, decent God-loving, America-loving and family-loving person is under attack by so called journalists."
The emails have produced fresh insights into Palin's character and leadership while governor of Alaska but no revelations so far that would damage a bid for the Republican nomination for the presidential race.
Palin said last week she was still considering whether to seek the Republican nomination for the 2012 White House race.
The media's intensive coverage of the emails appears to have hardened the view of her supporters that she is being victimised.
To read more, visit: Â http://www.guardian.co.uk/world/2011/jun/11/sarah-palin-emails-conservative-reaction