Tech, Accessories and Firearms! NRA Atlanta 2017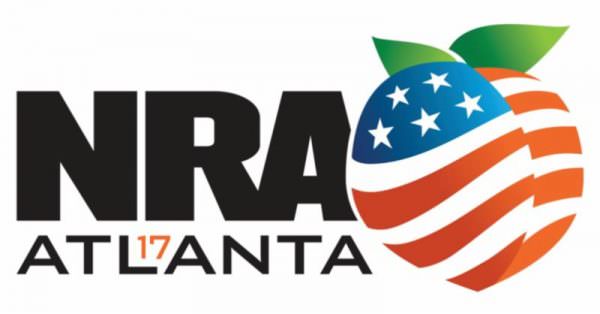 As firearm enthusiasts from across the country ramp up with anticipation for NRA Atlanta 2017, there is one thing that is most assuredly on everyone's mind. Who is going to reveal What?
Manufacturers and Weapon smiths from across the globe use events like NRA Atlanta, to showcase their latest and greatest. The list of the vendors in attendance is so massive that it would read like a phone book. Here are some booths I personally would jump at the chance to check out. Black Rain Ordinance, Adams Arms, Berretta, Cabot Gun Company, CZ USA, Remington, Glock, Ithaca Gun Company and Phalanx Corporation.
To be honest, my list is longer than that but I don't want to bore you. Here are some reasons I would want to check out the few I have listed. Black Rain Ordinance makes some of the, in my opinion, best AR platform systems on the market!
They have an American Flag AR-15 that is gorgeous in their product inventory. A Spec15 Anodized Forged Aluminum Upper/Lower Receiver Set, 16" M4 Profile 4150 Chromoly Barrel (5.56: 1×7 Twist) with a Direct Impingement; Low Profile Adjustable Gas Block. Plus, an Ol'Glory paint job that will make you shout "AMERICA"! I have wanted this rifle since it came on the market, so I am very eager to see what else they have up their sleeves.
Now I have always liked Remington. My first rifle ever was a Remington Nylon 66 22LR. Semi-automatic, breech loader. It was my fathers, he taught me to shoot with it and I am teaching my son to shoot with it. In my family, Remington lasts forever. Remington recently released the the Remington Modular Sniper Rifle (MSR). It combines lethal accuracy at 1500 meters with an adjustable folding stock, It has a free-float handguard, and can change barrel lengths and calibers within minutes at the user level from .338 Lapua Magnum to .300 Win Mag to 7.62 NATO. Developed by Operators, for Operators.
I would love a chance to hold one. If Remington can come up with an ingenious piece of firepower like this, I can only imagine what else they are taking to NRA Atlanta!
Phalanx Corporation makes the new smart holster. A piece of tech that I am not fully understanding and would love to know more about. Their website explains their new "Flash Holster" like this, "While in the holster the pistol is slightly out of battery, disengaging the trigger so that the pistol cannot be fired until removed from the holster. Your pistol remains secure against gun grab or accidental discharge while holstered". Their holsters maybe the next evolution in duty holsters for LEO's and Governmental agencies.
In trying to see who is bringing what, many of the vendors are tight lipped and keeping their secrets close to their chests.
I guess we will have to wait and see what sort of ingenuity and invention is to be revealed at NRA Atlanta next week.