THE LATEST: BOSTON POLICE: STOP THROWING THINGS AT US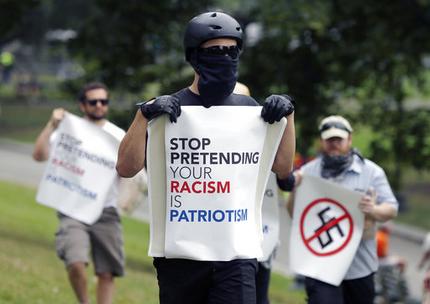 BOSTON (AP) — The Latest on a conservative rally and counter-demonstration in Boston and around the country (all times local):
4 p.m.
President Donald Trump is complimenting the Boston police on Twitter for their handling of the rallies minutes before the police department tweeted asking people to stop throwing items at them.
Trump tweeted Saturday afternoon, "Looks like many anti-police agitators in Boston. Police are looking tough and smart! Thank you."
Trump also complimented Boston's Democratic Mayor Marty Walsh.
Boston Police Department tweeted shortly after that urine, rocks and bottles were being thrown at officers and were asking people to refrain from doing so.