US announces extended travel restrictions with Mexico, Canada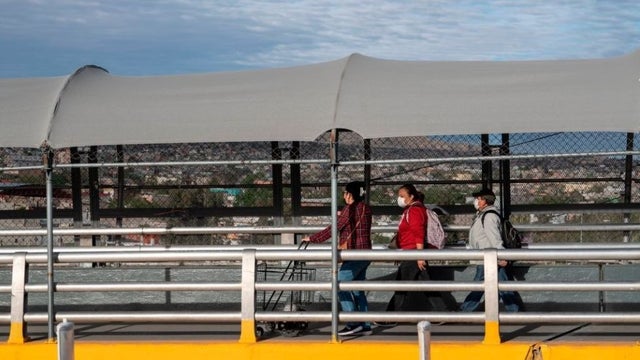 The United States, Canada and Mexico will extend restrictions barring non-essential travel across their respective shared borders for another 30 days amid the coronavirus pandemic, the Trump administration announced Monday.
"As President Trump stated last week, border control, travel restrictions and other limitations remain critical to slowing the spread and allowing the phased opening of the country," acting Department of Homeland Security (DHS) Secretary Chad Wolf said in a statement.
The administration announced in March that it would close the northern and southern borders to most travel unrelated to commerce and trade in a bid to slow the spread of the virus. Officials said at the time that the restrictions would be reviewed after 30 days.
Monday's extension was expected after Canadian Prime Minister Justin Trudeau said Saturday that the U.S.-Canada restrictions would remain in place.