Biden Orders 1,500 Soldiers to Southern Border ahead of Title 42 Expiration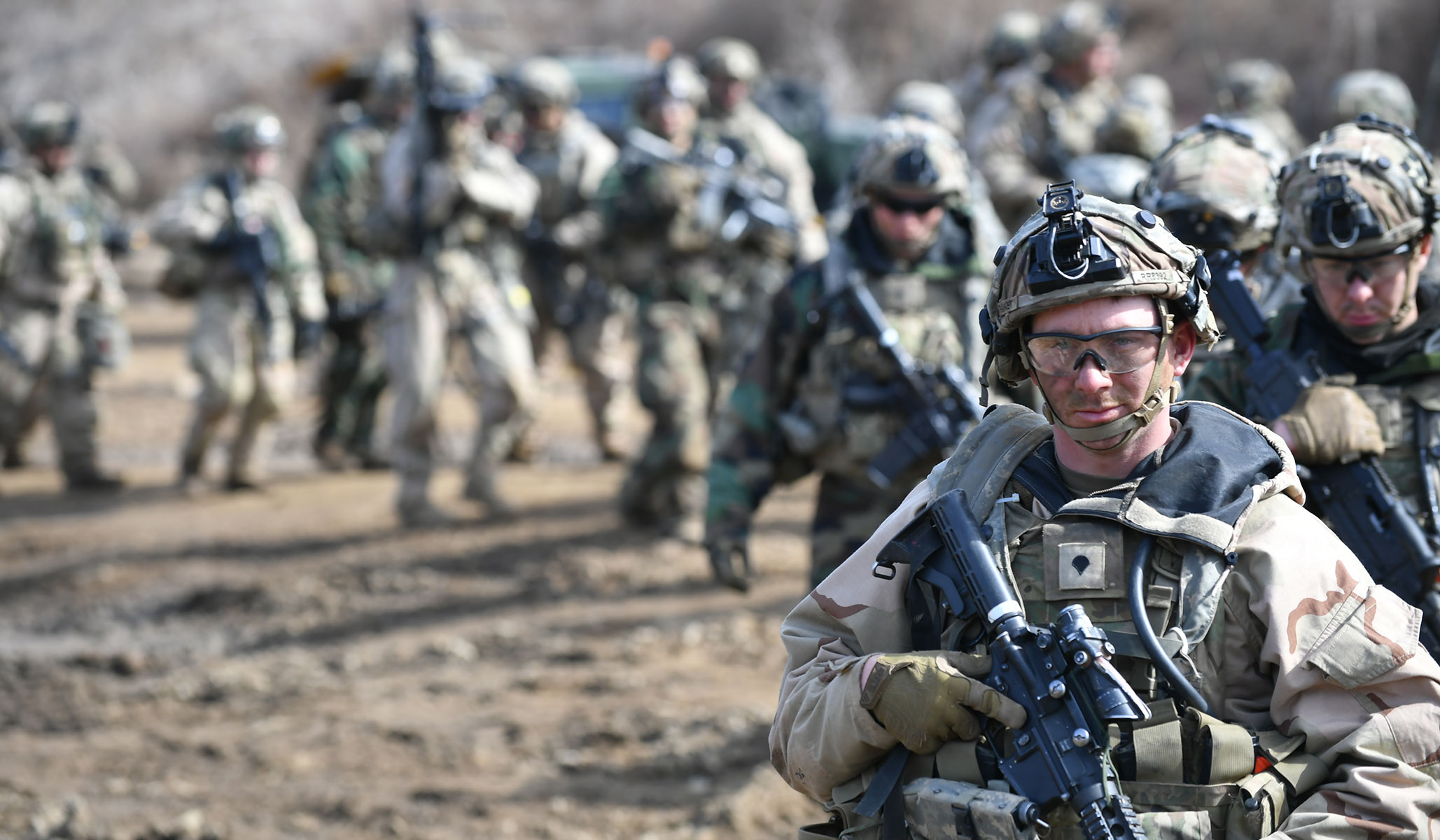 The President Joe Biden has dispatched 1,500 soldiers to the Southern Border to stem the expected surge of illegal immigration that will follow the expiration on Thursday of Title 42. Title 42 was a public health measure from the pandemic era that allowed Border Patrol to expel illegal migrants immediately.
Active-duty Army units that assist Border Patrol will be armed and only allowed to use their guns for self-defense.
A US official who declined to be named said that the Department of Defense had agreed to provide "a temporary increase of 1,500 additional military personnel for 90 days to supplement CBP's efforts at the border" following a DHS request.
These 1,500 military personnel are needed to fill in critical gaps such as data entry and warehouse support. They will do this until CBP can hire contractors to help them. "They will not be performing any law enforcement work."
In order to free up Border Patrol agents, soldiers will be assigned administrative, monitoring, and transportation roles during the 90-day deployment. After the measure has been approved by Defense Sec. Lloyd Austin, the detachment of National Guardsmen will join the 2,500 National Guardsmen who are already stationed at the border.
In the past, Presidents George Bush (2006), Barack Obama (2004), and Donald Trump (2018) have all taken similar initiatives to strengthen the American border with Mexico.
Since Title 42 was implemented by the then-President Donald Trump in March 2020, at the start of the pandemic, at least two million migrants were intercepted on the U.S. -Mexico Border.
Raul Ortiz, the Border Patrol chief shared on Twitter Monday that federal agents have apprehended more than 22,000 people and confiscated over 800 pounds of methamphetamine just in the last three days.
DHS Secretary Alejandro Mayorkas warned last Friday that the imminent end of Title 42 posed a challenge for the federal agency.
"We've been preparing for the transition for over a year-and-a-half." We expect more encounters along our southern border despite those preparations. Smugglers will try to exploit this change, and are already hard at work spreading misinformation that the border would be open afterwards," Mayorkas said at a regional migration press conference.
"High encounters" will put a strain our entire system including our heroic and dedicated workforce as well as our communities.
The New York Post reported that by late April, 40,000 migrants were already camped in Juarez in Mexico, near the border town El Paso in Texas, anticipating the termination of the policy on May 11. Federal border agents have been interacting with illegal migrants at the border on average every day for the past few days. This number is expected to increase dramatically after Title 42.