FBI ex-official confirms to lawmakers that bureau had human sources in place on Jan. 6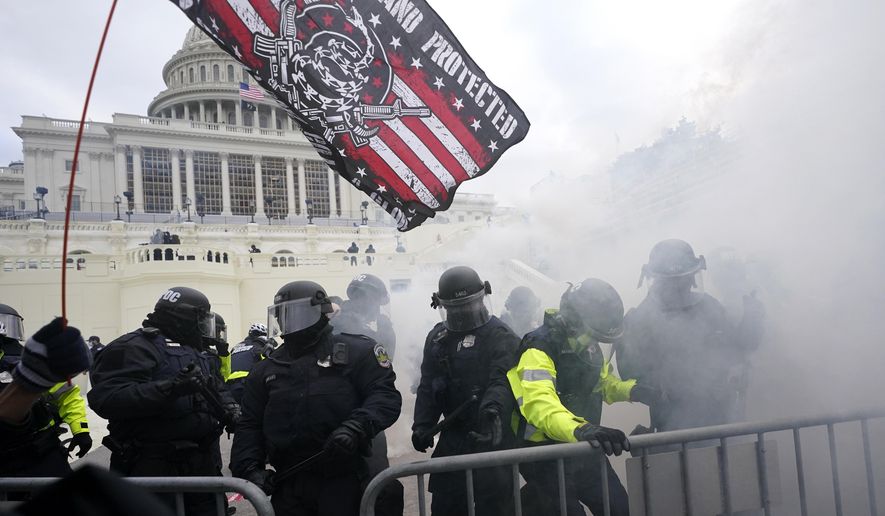 Former FBI top official told a House committee that the Washington Field Office of the agency learned that FBI informants had been involved in the U.S. Capitol Riot on Jan. 6.
The House Judiciary Committee conducted an interview with Steven D'Antuono. He was the former assistant director in charge of the Washington Field Office.
During the interview Mr. D'Antuono stated that the WFO had learned, after the 2021 Riots, that there were confidential sources from the other field offices present and that some informants attended on their own volition.
When asked by Rep. Jim Jordan (Ohio Republican and chairman of the Judiciary Committee) whether there were any Confidential Sources known or unknown at the riot Mr. D'Antuono replied, "Well I think they both were."
Cheerleaders for Terror
It's time for corporate America to stop subsidizing antisemitism. First, they subsidized hatred of America, but now they are subsidizing the terrorist actions of Hamas. Now's the time for action. We've produced the ad. We've got it on the air. Now we need your help to keep it running until BLM's purse strings are finally cut. Fight back against the hate today!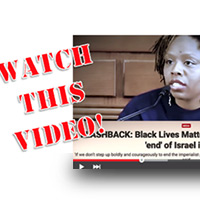 Mr. Jordan replied, "So you know now that there were CHSes the FBI knew were going to arrive here on January 6 and that there was also some unknown CHSes, who decided on their own to come here on January 6?"
Mr. D'Antuono responded, "That's my belief, yes."
He said that he remembered a particular source "was the Kansas City CHS, that I believe that the case agent was aware that he would be coming, because I remember that he had told them."
He continued, "It is possible that WFO knew." "I didn't know."
The FBI declined to comment.
Mr. Jordan has just sent a letter to FBI Director Christopher A. Wray, reiterating requests made by the panel in a letter dated Nov. 30, for documents and information regarding the FBI's CHS program management and how it handles informants.
This new information is very concerning. "This new information is extremely concerning," wrote Mr. Jordan to Mr. Wray.
These revelations confirm existing concerns identified by Special Attorney Durham about the FBI's use and payment of CHSs that have fabricated and misrepresented evidence.
The Ohio Republican reported that the Justice Department Inspector General also identified critical issues in the FBI CHS program.
The FBI was also unwilling to pay attention to red flags which would have called into question the reliability of an informant.
The Washington Times learned that in July, a whistleblower FBI officer told the House Judiciary Committee Deputy Director Paul Abbate was against any public acknowledgement of 25 FBI confidential sources or informants who were involved in the riots.
According to the whistleblower submission sent to the panel by Mr. Abbate, he informed one or more subordinates of the need to keep confidential sources secret, in part, because certain informants could be problematic or embarrassing if their existence was made public.
Rep. Darrell Issa of California, a Republican member of the Judiciary Committee told The Washington Times the FBI had to have known the situation was going to get worse at the planned demonstrations on Jan. 6.
Mr. Issa stated that "they just knew or should've known what was happening, and that one or more people, in order to maintain their cover, may have been a part of the reasons that this situation got so out of control."
"Because they won't say that they had 20,30, or 40 people on their payroll or as informants, the FBI also won't say how many of them came to the Capitol or how many participated in promoting the illegal activity in some way."
George Hill, an FBI whistleblower in the Boston field office, told the Subcommittee on the Weaponization of the Federal Government of the Judiciary Committee that Washington agents refused to share the hours of video footage from the Capitol protest.
Mr. Hill said that agents in Washington were concerned there "may" be undercover officers on the video or confidential sources, which could compromise their identities.
Marcus Allen, a FBI intelligence analyst, was allegedly retaliated for forwarding information which questioned Mr. Wray's November testimony before the Senate regarding whether informants infiltrated certain groups responsible for the Jan. 6 protest.