House Republicans Grill Garland Over Alleged DOJ Weaponization
Attorney General Merrick G. Garland, along with the Department of Justice, appeared before a panel of Congress on Wednesday morning to defend themselves and deny the House Republicans' claims that the DOJ had become "politicized and weaponized".
Jim Jordan, chairman of the House Judiciary Committee (R., Ohio), accused Garland of giving preferential treatment to Hunter Biden, son of the president, and targeting Donald Trump, former president, with two federal charges.
Jordan said that Garland had hand-picked David Weiss to be the special counsel for the Hunter Biden investigation because he was aware that he would "protect Joe Biden."
Garland stated that the DOJ upholds the law equally to both sides, and added that he was not "the president's lawyer" or "Congress prosecutor".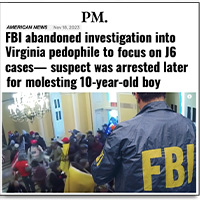 "Our job is not to do what is politically convenient," Garland told panel members. Garland told the panel that their job was not to do whatever is politically convenient. As the President himself stated, "Our job is to not take orders from Congress or anyone else as to who or what we should criminally investigate."
He said, "We won't be intimidated." "We will do the job without outside influence and we won't back down in defending our democracy."
Rep. Mike Johnson (R. La.) asked Garland if he personally contacted FBI headquarters regarding Hunter Biden's investigation. Garland was asked by Representative Mike Johnson (R., La.) whether he personally called FBI headquarters about Hunter Biden's investigation. Garland replied that he "could not recall the answer."
Garland's Capitol Hill testimony comes eight days after House speaker Kevin McCarthy (R. Calif.) opened an impeachment investigation into President Joe Biden for his alleged involvement with his son's business deals overseas.
Garland was grilled by Rep. Matt Gaetz, R-Fla., on Hunter Biden's business dealings. Rep. Thomas Massie, R., Ky., suggested that Garland had violated the Constitution by refusing to answer any questions about the criminal investigation into the Biden Family.
The other members of the GOP panel focused on the appointment by President Trump of Jack Smith as special counsel in the two federal indictments of Trump, which include 44 charges related the the classified documents case or election interference allegations.
Rep. Tom McClintock, R., Calif., asked Garland questions about Smith's reputation as a lawyer, and questioned the Attorney General about Smith's ability to fairly prosecute Republicans or conservative groups. Garland stated that Smith has not registered to any political party, and he acts with integrity when pursuing legal cases.
The panel also asked Garland questions about the fentanyl epidemic, the Capitol riot of January 6, and the DOJ and FBI's treatment of Catholics, referring to them as "violent extremeists."