James Comer Subpoenas Hunter, James Biden 315 Days After Launching Probe into Family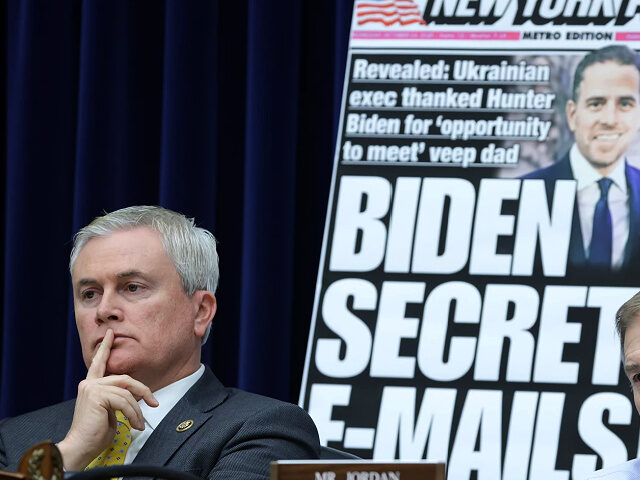 James Comer, the Chair of the House Oversight Committee (R-KY), subpoenaed Hunter Biden and James Biden Thursday, exactly 315 days after officially launching an inquiry into President Joe Biden's family.
Comer wants to obtain the bank records of Hunter Biden, James Biden, and their businesses to link Joe Biden with his family's overseas deals.
Comer announced that he would be issuing subpoenas in order to force the Bidens' cooperation with the House investigation.
All the witnesses have said that the committee's evidence is worthy of further investigation. This committee will follow the evidence no matter what it leads to. Thank you to all the witnesses who gave testimony today.
Cheerleaders for Terror
It's time for corporate America to stop subsidizing antisemitism. First, they subsidized hatred of America, but now they are subsidizing the terrorist actions of Hamas. Now's the time for action. We've produced the ad. We've got it on the air. Now we need your help to keep it running until BLM's purse strings are finally cut. Fight back against the hate today!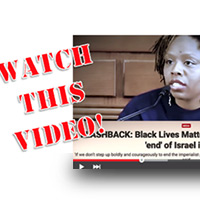 This confirms that the evidence compiled and analyzed by the committee is sufficient to justify the investigation into Joe Biden and his family's International Business games, and the next steps of the investigation.
It is important to gain insight into where and why the Bidens' foreign money was spent. Today, I will subpoena all bank records for Hunter Biden, James Biden, and their affiliated companies.
Since November 2022, when the committee began its investigation, it had planned to summon the Bidens. The committee did not issue any subpoenas earlier because it wanted to show "good faith" by exercising restraint.
Hunter Biden refused the committee's February request for bank documents and communication, claiming that the requests lacked "legitimate legislative oversight" and a legitimate basis to request the relevant information.
House Speaker Kevin McCarthy's (R-CA), launch of an impeachment investigation into President Joe Biden gave House investigators greater legal tools to legally force the Bidens comply with the investigation.
A YouGov/CBS News survey found that 50 percent of independents believe the House Republicans should impeach Joe Biden. A YouGov/CBS News poll found that the majority of independent voters believe Joe Biden is involved in his family business. This contradicts his long-held claim that he did not speak to Hunter Biden regarding business.
A CNN poll conducted in September found that 61 percent said Joe Biden had been involved in the family's deals with China and Ukraine.
According to a survey conducted by Yahoo/YouGov in September, 51 percent of voters think Joe Biden and Hunter Biden are guilty.
According to a Harvard/HarrisX survey conducted in June, 66 percent said Joe Biden talked about business with his son.
According to a Harvard Cap/Harris survey conducted in February, 62 percent of voters believe Joe Biden was "participating" in family business dealings.
House Republicans revealed evidence of Joe Biden's involvement with the family business during the Biden investigation. This included, but was not limited to, photos, text messages, videos, audio recordings, bank records, alleged bribes and IRS and former business partners testimonies. The Comer Oversight committee released a 20-point document detailing "Evidence" of Joe Biden's involvement in his family's influence peddling schemes.
According to the most recent allegations, Joe Biden's Delaware address received $260,000 in wire transfers from BHR Partners Associates between July and August 2019. Court documents show that Hunter Biden was not living with Joe Biden when his Chinese partners wired money into Joe Biden's Delaware address. The House Ways and Means Committee published additional evidence on Wednesday from IRS whistleblowers revealing that Hunter Biden referred to selling access to Joe Biden in Delaware as "the keys" of "my family's one asset."