Second Hunter Biden IRS whistleblower emerges after dismissal despite five years on case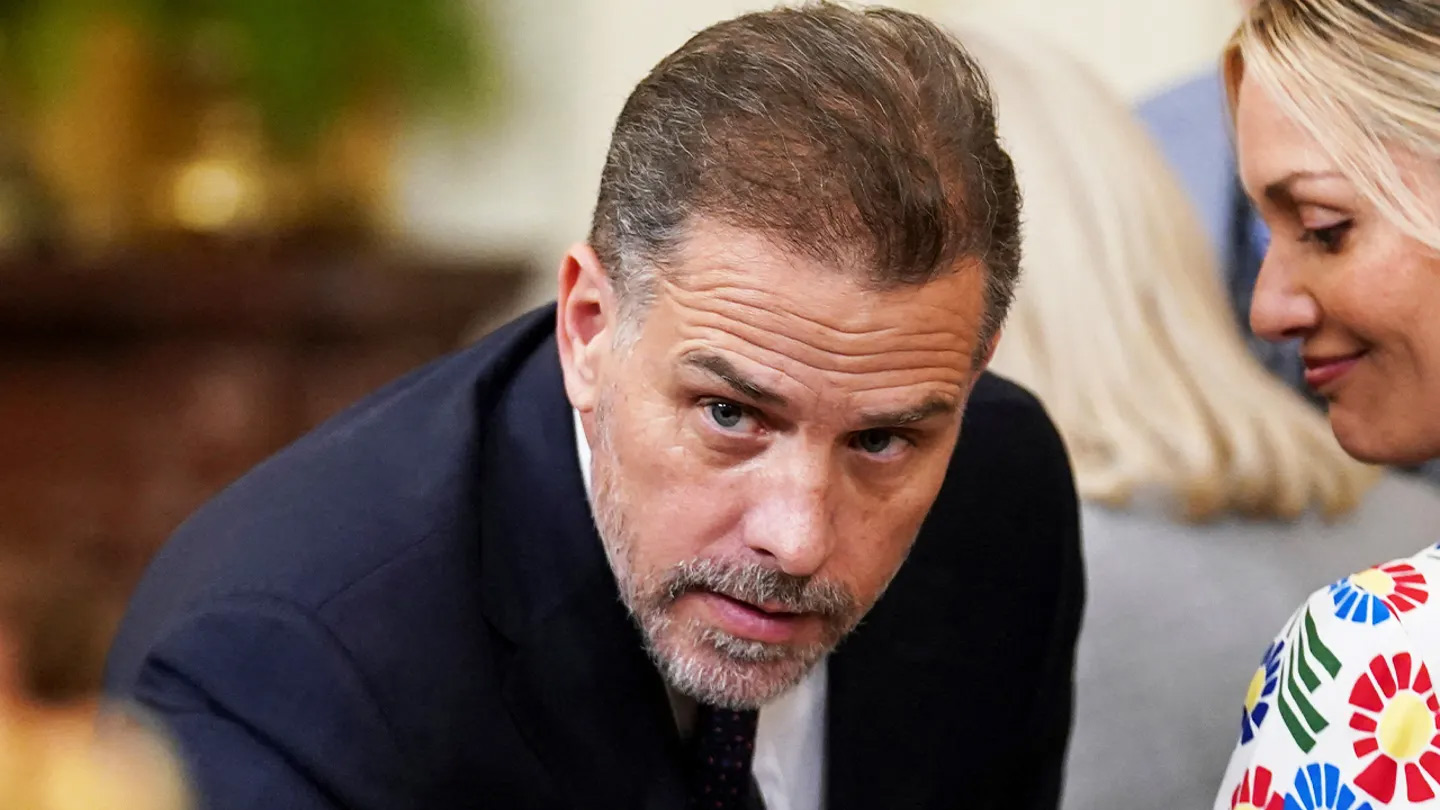 In documents sent to Congress, a second IRS whistleblower was identified in the criminal investigation into the first son of President Biden Hunter Biden. This comes after the team of investigators that investigated the son of President Biden for tax fraud and other crimes were purged.
The new whistleblower was a special IRS agent who worked in the international tax and financial crime group. He was working on the Hunter Biden investigation since its opening in 2018, until he was fired without explanation last weekend.
The agent, along with his supervisor who will testify on Friday behind closed doors in front of the House Ways and Means Committee, has publicly expressed concerns over the way the Justice Department handled the investigation.
The IRS whistleblowers have been voicing their concerns for years, but they were ignored. In new disclosures made to Congress, the IRS whistleblowers make extensive claims about retaliation.
Hunter, 53, is accused of failing to pay taxes on millions he received from foreign affiliates, some of whom had interacted with Joe Biden, then Vice President.
Hunter claimed in emails recovered from his laptop that he was required to share "half of his income" with his father.
The IRS supervisor who has been overseeing the investigation since January 2020 and 12 of his subordinates have been removed from the case – allegedly under orders by the Justice Department – after he called Congress on April 19, alleging "preferential treatments" and false statements to Congress made by Attorney General Merrick G. Garland.
New documents sent by Congress show that investigators were removed from discussions with prosecutors earlier than expected following a heated meeting in October, where IRS and FBI concerns regarding inaction were discussed with an anonymous US attorney.
In a whistleblower complaint that was sent to the Office of Special Counsel last week and shared with Congress, it states: "In an intense meeting on October 7, 20,22, the U.S. attorney for the District of [redacted] learned that the IRS and FBI had expressed longstanding concerns regarding the handling of the cases… [redacted] then continued to express his concerns to [redacted] USAO during a prosecutorial call on October 17,2022. He and his IRS team weren't invited to any other prosecutorial
The younger whistleblower who has been working on the investigation since 2018 wrote an email to seven senior IRS officials including Commissioner Daniel Werfel Thursday, stating that he believed he had been removed because he did the "right thing," which included raising internal alarms regarding the Justice Department's "acting inappropriately."
As you are aware, this week I was removed from a highly-sensitive case… after almost 5 years of hard work. "I was never given the chance to speak directly with my [special agent-in-charge] or [assistant agent-in charge], despite the fact that this investigation had been mine from the beginning," wrote the new whistleblower.
The 13-year veteran added, "There's a human aspect to the decisions that are being made. No one in government seems to understand or care about it."
He wrote: "I have worked thousands of hours to solve the case. I have sacrificed sleep, vacations, gray hairs, etc. My husband and myself (identifying myself as the case agent), were publicly ridiculed and outed on social media because of our sexual orientation. To be ultimately removed for trying to always do the right thing is unacceptable to me."
It is unclear if Hunter Biden supporters or detractors criticised the IRS agent for his sexual orientation, assuming that he would not conduct a thorough investigation into a Democrat.
"For the past couple of years, both my supervisor and I have been trying to get the attention from our senior leadership on certain issues that are prevalent in the investigation. "I have requested countless… meetings with our deputy chief and chief. I am often left on an island, and never heard from," wrote the agent.
The lack of senior leadership from IRS [Criminal Investigation] involvement in this investigation was deeply troubling and unacceptable. The response was too often that we were being isolated, rather than acknowledging the need for close engagement and full cooperation of the investigatory teams in this extremely sensitive case. (Even when I repeatedly said that I didn't feel heard or that I couldn't perform my job properly because of actions by the USAO and DOJ senior leadership ignored my concerns).
The agent wrote in his email that: "The decision to remove investigatory teams from [redacted] before actually speaking with those investigatory teams, in my opinion, was made not to stand with the investigators but rather to stand with the US Attorney's office and Department of Justice whom we have been claiming for some time now has acted inappropriately."
The IRS commissioner's spokespeople stated last week that the IRS will not retaliate for legally protected disclosures of wrongdoing.
The No. The No.
Lola Watson, assistant special agent of the IRS field office in Washington DC, wrote on Friday: "You've been told many times that you should follow your chain command. IRS-CI has a chain command to prevent unauthorized disclosures, among other reasons. You may have sent an email yesterday that included possible grand jury material (also known as 6e material), both in the subject and content of the message. And you also included recipients who were not on the list for 6e."
Kareem Carteem, the acting special agent in charge at the DC field office, sent a Friday message to all the workers of the office. He added: "There shouldn't be any instances where discussions about case-related activities leave this field without first obtaining approval from the direct report. SA to SSA, ASAC to SAC. We can work together as a team to achieve success by following the chain of commands.
In a Monday letter to Werfel, the attorneys of the IRS whistleblower who was the first to come forward expressed their concern about "reprisals," which they deemed "inacceptable and against the law."
Mark Lytle, Tristan Leavitt and Mark Lytle, the attorneys who represent the whistleblower in the case, wrote: "The first whistleblower had the right to expect his email to be taken seriously, addressed professionally and without retribution as required by law."
The IRS instead responded by accusing other agents of criminal misconduct and issuing warnings. This was an attempt to intimidate anyone who would raise similar concerns.
Hunter Biden has not been publicly identified as the subject of the investigation by either IRS whistleblower, but the congressional