Supreme Court hits pause on end of Title 42 after plea from GOP states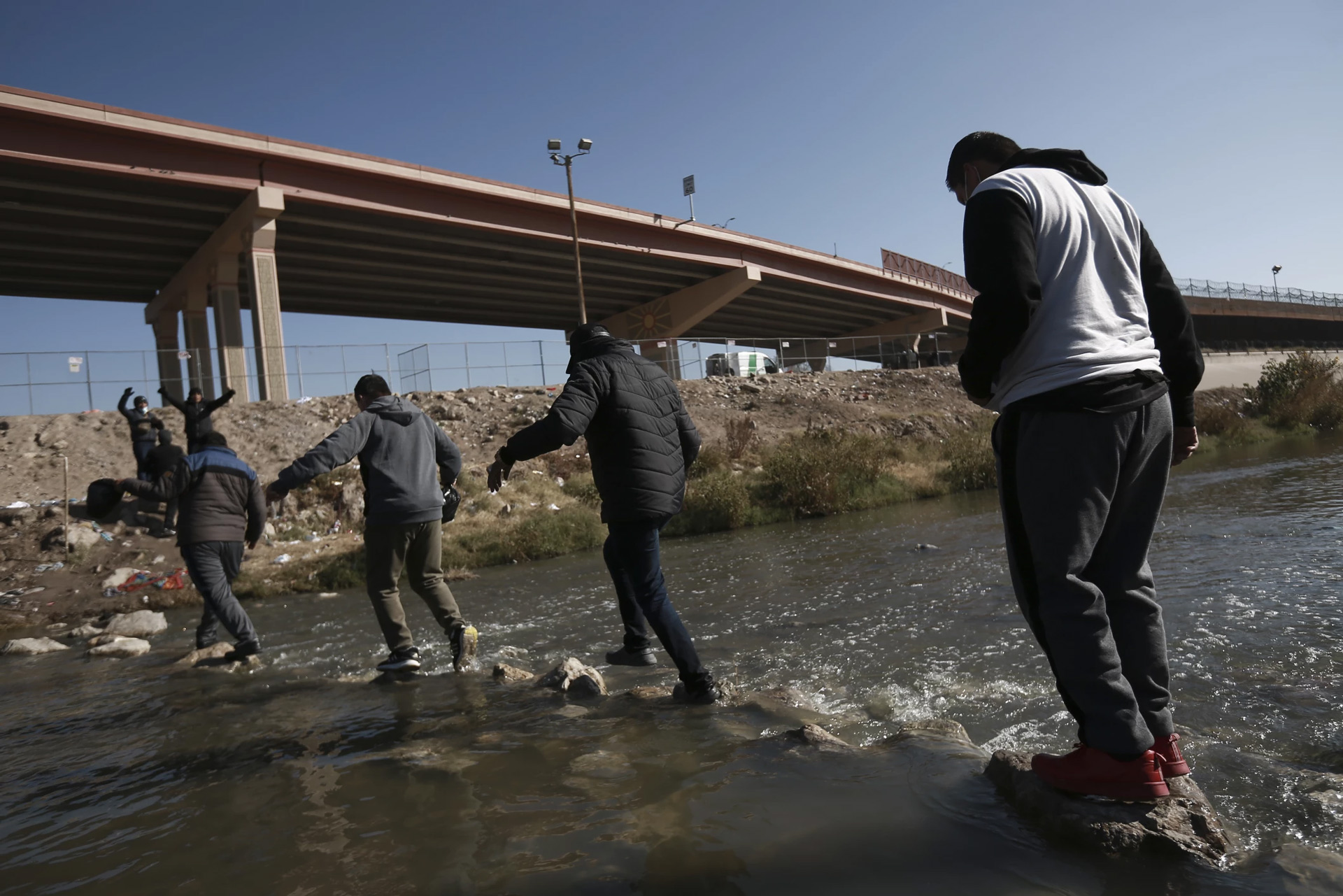 Supreme Court Chief Justice John Roberts temporarily suspended lifting Title 42 immigration restrictions, while the high court examines a Republican-backed demand for a longer stay against the plan.
The request by 19 Republican attorneys general for an administrative stay regarding the pandemic-era policy that allowed the government to expel millions from U.S. borderlands was granted. Roberts requested a response by the Biden administration no later than Tuesday at 5 p.m.
This request to extend Title 42 is one week after the Washington, D.C. federal appeals court allowed the Biden administration on Friday to end the policy as soon as Wednesday and allow illegal immigrants to cross the southern border to seek refuge without fear of being deported.
According to the attorneys general, states will suffer irreparable harm if Title 42 is repealed due to an increase in migrant encounters at U.S.-Mexico borders.
In a press release, Arizona Attorney General Mark Brnovich (R), stated that "Getting rid Title 42 will recklessly endanger more Americans. "Unlawful crossings will increase from 7,000 per hour to as high as 18,000.
Since March 2020, when the Trump administration imposed the policy to combat the spread of COVID-19, more than 2 million people have been expelled. Most of them are located along the U.S./Mexico border.
Emmet Sullivan, U.S. District Judge, ordered that the Title 42 rule be ended last month. He ruled that it was arbitrary and capricious and violated the Administrative Procedures Act.
Sullivan criticized the Centers for Disease Control and Prevention policy that was allowed to take effect in 2020. He said it failed to consider alternative options such as allowing immigrant self-quarantine in the homes of U.S.-based family members, friends, or shelters. He also noted that the CDC should have reexamined how it approached COVID-19 testing and vaccines when they became more widely accessible in 2021.
However, the request from conservative states coincides with Democratic leaders who expressed concerns about ending the policy. California Gov. California Governor.
The White House is responding to criticisms by saying that the end of the program does not mean that the border is open. Karine Jean-Pierre, press secretary, stated Monday.
It would be wrong to believe that the border is always open. She added that it is closed and she wanted to be very specific about this.
The Washington Post was informed by a federal official, who spoke on condition of anonymity that homeland security officials estimate an inflow of 9,000-14,000 migrants crossing the border to Mexico each day.
Between Aug. 22-Dec. 11, nearly 84,082 immigrant have been allowed to enter El Paso, Texas. In the meantime, immigrant were allowed to stay in the United States until they are heard by a judge.