In Tanzania, Beijing is running a training school for authoritarianism
At its first overseas training center, the Chinese Communist Party teaches African leaders an authoritarian alternative for democracy. This is the strongest proof yet that Beijing exports its model of government in its bid to challenge the Western led world order.
Why it matters: Beijing is fighting back against efforts by the U.S., and other Western nations to shape African politics as they fight to gain influence in a continent that is rich in energy and raw materials. The CCP teaches at the school how to fuse the ruling political party with the state. This is a significant departure from Beijing's previous, subtler attempts to sell influence on the global stage.
Cultivating an authoritarian-friendly political bloc could help China reshape global institutions and guarantee markets as Western sanctions seek to isolate certain Chinese industries. A bloc like this would help the CCP to deflect criticism about its human rights record, and gain international support for core interests such as its claims for territory in the South China Sea.
Chinese officials, African officials, and Chinese state-run media have portrayed the school as an opportunity to promote Africa's social and economic development. They've also framed the CCP's strategy as a means to reduce poverty and stimulate economic development by training effective leaders.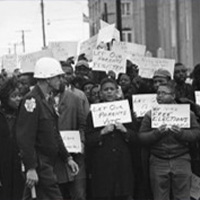 Behind closed doors at the school, however, political training takes precedence over economics. Axios, the Danish newspaper Politiken and Chinese teachers from Beijing teach African leaders the importance of the ruling party being above the government and courts. They also stress the importance of strict discipline within the party to ensure that party ideology is adhered to.
Axios and Politiken interviewed African officials who had participated or observed the training. They found that the program at the school contradicted CCP officials' assertions — and the views of many scholars — that Beijing was not exporting its authoritarian style of governing.
Daniel Mattingly is an assistant professor at Yale University who specializes in authoritarian politics. He said it's "remarkable" that some students leave school believing that "we should move towards a stronger one-party model."
Education of ruling parties to cement their control
Beijing has been trying to teach the CCP's model to officials of six African ruling parties who want to consolidate their power.
Richard McGregor told Axios that the most important part is to instill the revolutionary parties with an idea that they will be the permanent ruling party. He also teaches them how to accomplish this goal.
The partnership that opened the school last year is between the CCP, the ruling parties in Tanzania, Mozambique Namibia, Angola South Africa, and Zimbabwe. The six countries are all multiparty democracies. However, their ruling parties have one thing in common: They've all ruled for decades.
China and these six nations have had long-standing ties rooted in the parallel liberation movements. Since years, the CCP has invited African delegations to training sessions in Beijing or smaller cities across China. Experts said that the CCP's previous strategies have been radically altered by the size and scope of this school, as well as its location outside China.
McGregor stated that the curriculum shows CCP "experimenting with exporting elements of its model".
Teachers from the Chinese party schools teach at the school. They teach in Tanzania party governance, party discipline and anti-corruption techniques, Xi Jinping Thought as well as poverty alleviation. The African staff who run the school give lectures and courses on Pan-Africanism and nationalism, as well as public-sector management. Together they share their revolutionary histories.
Only rising politicians of ruling parties are eligible to attend the school.
If you support one party in a country and do not offer [support] for the entire political system, then you are fostering authoritarianism. This is interference in politics," said Anne-Marie Brady a political science at the University of Canterbury, New Zealand. She specializes in China's foreign relations and its political influence.
The school was built by a Chinese company using a donation of $40 million from the CCP Central Party School. This is where China's highest party officials are trained. The campus of the school is huge, with a large hall for banquets, tennis courts, and gyms. It also has more than 300 rooms in hotel style, furnished with Chinese furniture. It's also named after Mwalimu Julius Nyerere. Tanzania's first president after gaining independence from Britain was Mwalimu Julius Nyerere. Nyerere, the founding father of Tanzania, is highly revered.
In 2022, the first major training event, which included about 120 participants, including CCP members, was held. A second, larger conference, with approximately 170 participants, took place in June of this year. Also, there have been smaller conferences and courses for the members of Tanzania's ruling Chama Cha Mapinduzi party (CCM).
Axios was not allowed to interview the staff or participants of the Tanzanian school's training session. The principal, Marcellina Mvula, refused to give an official statement during the visit.
"The [CCP] learns from political parties and other African governments on their governance experiences, and supports each other in developing a path of development that is suitable for the respective national conditions." Liu Pengyu, spokesperson of the Chinese Embassy Washington, D.C., said in a press release that they do not seek to export their system. "The [CCP] has been the driving force behind all Chinese endeavors and causes. It is the main reason that the Chinese people, and the Chinese nation, were able transform their fate and achieve the great successes we see today.
CCM in Tanzania did not reply to a comment request.
"Wonderful lessons"
Axios' interviews with African ruling party officials revealed that they are enthusiastic about the CCP's teachings at the school.
Collin Ngujapeua is a senior official of the ruling party SWAPO in Namibia.