Israel steps up strikes on Hamas targets as 222 confirmed being held hostage in Gaza
Israeli forces continued to attack Hamas positions in the Gaza Strip Monday, as the military confirmed it had notified 222 families that their loved ones were being held hostage by terror groups.
Israel Defense Forces reported that it had struck 320 terror targets in the Gaza Strip belonging to Hamas, Palestinian Islamic Jihad and other terrorist groups.
The IDF is preparing for an offensive on the ground in Gaza. According to the military, they are targeting sites that may put its troops at risk.
The military reported that overnight, the air force had struck military sites, anti-tank missile and mortar positions as well as tunnels in which Hamas and Islamic Jihad were hiding.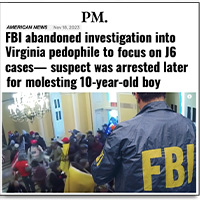 The IDF also said that infantry, artillery and tank forces had struck several Hamas terror cell in Gaza. One of these cells was planning a missile strike on the border.
A barrage of rockets fired from Gaza on Monday also hit the Israeli coastal town of Ashkelon, as well as a number Gaza border communities. This ended a 14-hour lull.
No immediate reports of injury or damage were received.
Daniel Hagari, IDF spokesperson and Rear Admiral of the IDF, told reporters that there are now 222 confirmed hostages. He noted that the hostages included a significant number of foreigners, and that it took time to identify them and notify their families.
Hamas released Judith Raanan, her daughter Natalie and other members of the family on Friday evening.
Hagari replied, "We're working on all possible ways to bring the hostages home and free them."
His remarks come after reports that said the White House wanted Israel to delay the ground operation in Gaza Strip so as to give more time to negotiate the release of the hostage, and to allow aid to enter into the Palestinian enclave.
The New York Times published a report on Sunday, citing several unnamed US government officials. The report stated that the Biden administration wants to be prepared for any possible attacks by Iran-based groups on US targets within the region, as it believes these will increase with the duration of the war.
Officials stated that Washington does not ask Israel to abandon the ground invasion, but rather advises it to wait. Washington also said that Washington fully supports Israel in its goal to destroy Hamas following the deadly assault.
Israel continued to receive visits of solidarity from its allies on Monday.
Kyriakos Misotakis, the Greek Prime Minister, arrived in Israel on Monday to meet with Benjamin Netanyahu. Later in the day, both Dutch Prime Minister Mark Rutte as well as French President Emmanuel Macron are expected to arrive for meetings with Netanyahu.
On October 7, the war between Israel and Hamas started when the terror group launched an abrupt ground, air and sea attack on the Jewish State. Over 2,500 gunmen crossed into southern Israel under the cover of a barrage that fired thousands of rockets at cities and towns across the country. Over 1,400 people were killed, the majority of whom were civilians of all ages.
Around 200,000 Israelis were displaced, both from the south and north. The terror group Hezbollah based in Lebanon has also been responsible for the barrages.
Hagari stated Monday that since the beginning of the war, the military had carried out strikes in order to eliminate 20 Hezbollah cell sites in southern Lebanon.
Israel responded by intensifying its strikes against Hamas targets, while pledging to destroy the terrorist group and remove them from power in Gaza where they have ruled since 2007. The IDF massed troops in preparation for an anticipated ground invasion. Gazan civilians living north of the Strip were told to evacuate.
Israel has repeated its call for people to leave the northern Gaza Strip, including by dropping flyers from the sky. Estimates suggest that 700,000 people have fled. Hamas has asked them to remain.
Palestinians and international aid workers say that the humanitarian conditions in the Strip are deteriorating. Israeli military claimed that the humanitarian situation in the Strip was "under control" even though the UN demanded 100 trucks per day.
Twenty trucks entered Gaza on Saturday in the first aid shipment since Israel began its siege of Gaza at the beginning of the war. On Sunday, a second convoy consisting of 15 trucks entered Gaza and on Monday a third convoy. All of them entered through the Rafah border crossing, which is the only route into Gaza that Israel does not control.
COGAT, Israel's defense agency responsible for Palestinian civil affairs, stated that the United States had requested the aid, which included food, water and medical supplies. Israel said it inspected all the aid before it entered Gaza.
Israel has warned that fuel shipments will be stopped if they reach Hamas.
Hamas' Gaza-based health ministry reported that over 4,600 Gazans have died since the beginning of the conflict. These numbers are not verified, but include the deaths of those who died in a hospital blast that Hamas blamed Israel for, while Israel, Western governments and the AP said it was caused by an Islamic Jihad missile falling onto the parking lot.
Israel claims that more than 550 missiles fired at Israel by terrorist groups have landed in the Gaza Strip.
Israel also said that it had killed around 1,500 terrorists who entered Israel on October 7.