Chicago ousts embattled Mayor Lori Lightfoot, as race heads to runoff without her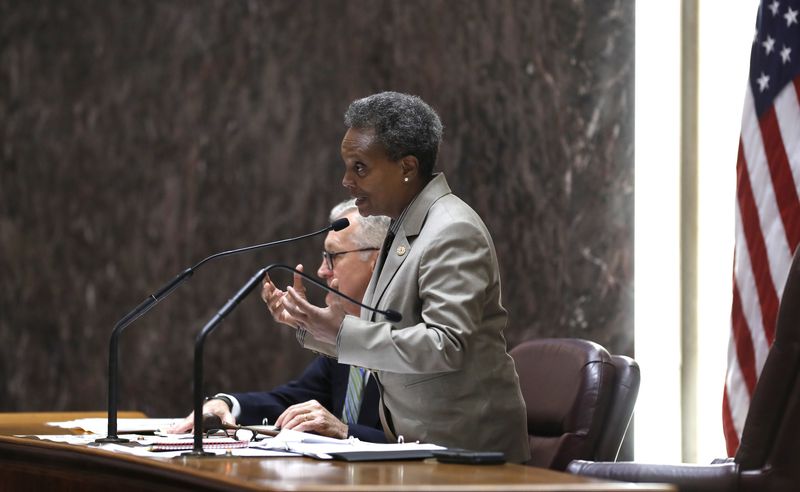 Lori Lightfoot, Democratic Chicago Mayor, has lost her bid to re-elect her. The race will now go to runoff without Lightfoot as no candidate met the required threshold of 50% votes to be elected.
Eight other candidates faced Lightfoot's challenges, including Paul Vallas (City Budget Director and Chicago Public Schools CEO), who had a significant lead of nearly two-digits in the polls before Election Day.
Lightfoot was also in a close race with Brandon Johnson, a member of Cook County Board of Commissioners by two points. Lightfoot was also tied with Democratic Rep. Jesus "Chuy" Garcia, who represents Illinois's 4th Congressional District.
Vallas was able to get enough votes to advance to the second round and will be facing Brandon Johnson on April 4.
Cheerleaders for Terror
It's time for corporate America to stop subsidizing antisemitism. First, they subsidized hatred of America, but now they are subsidizing the terrorist actions of Hamas. Now's the time for action. We've produced the ad. We've got it on the air. Now we need your help to keep it running until BLM's purse strings are finally cut. Fight back against the hate today!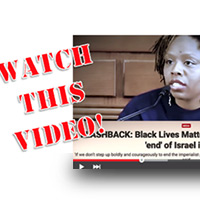 Lightfoot accepted her bid Tuesday, stating that she would root for Chicago's next mayor.
According to one poll, crime was the main theme of the race. Lightfoot's low approval rating was due to the city's high crime rate.
Her less than cordial relationship to law enforcement during her tenure was also criticized. This led to a dramatic reduction in the number of police officers, in line with an increase in crime.
According to records from the police department, Chicago homicides rose to their highest level in 25 years during her term in office in 2021. This was higher than New York City or Los Angeles.
Lightfoot often referred to Chicago as a safe city and supported her record in handling the issue. She also praised her "multitiered strategy" last August to curb gang-related gun and gang crimes.
Vallas presented himself as law and order candidate and was supported by Chicago's police unions. He also had strong criticisms of Lightfoot's handling crime.
Chicago law permits mail-in ballots to be counted if received by March 28th and postmarked by February 28th. 14.