North Dakota Supreme Court says state abortion ban is 'unconstitutional'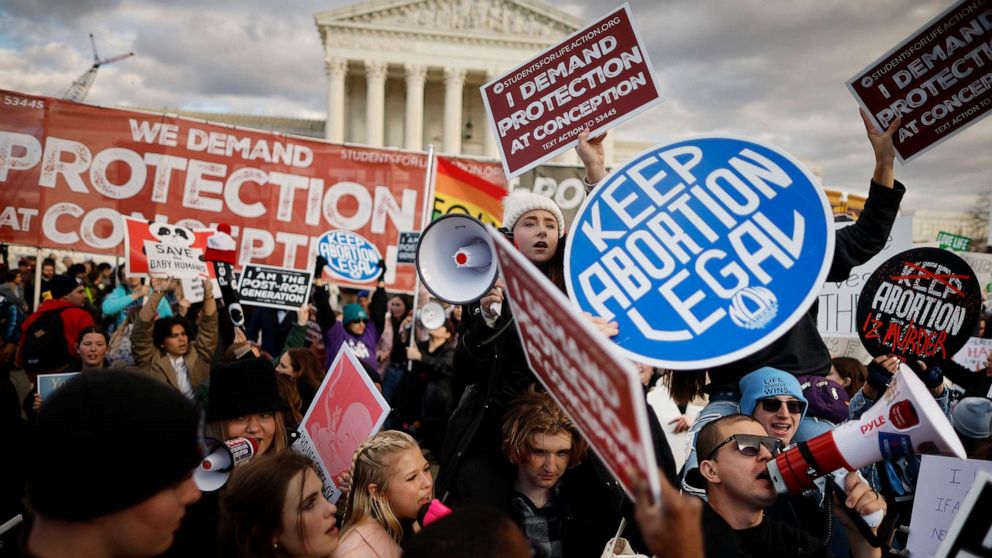 Thursday's ruling by the North Dakota Supreme Court was that the state's ban on abortion is not constitutional and will be null.
Following Roe v. Wade's summer ruling by the Supreme Court, a ban on triggers was put into effect. It would be a crime to perform an abortion. There are only two exceptions: rape, incest, or if the mother is in imminent danger.
The ban was blocked by a lower court in the summer, after North Dakota's sole abortion provider, Red River Women's Clinic, claimed that the state's constitution guaranteed the right to an abort.
The majority opinion was written by Chief Justice Jon J. Jensen and found that the ban violated fundamental rights, including the right to enjoy and defend life, and pursue and obtain safety.
Jensen stated that while North Dakota Constitution does not allow abortion regulation, RRWC demonstrated probable success in proving that there is a fundamental rights to an abortion in limited circumstances of life-saving or health-preserving circumstances. The statute is also not too narrow to meet strict scrutiny.
The state Supreme Court's decision means that the 21-week abortion limit will not be lifted.
"Today, court rightfully stopped one the most extreme laws in this country from taking effect, depriving North Dakotans their reproductive freedom," Nancy Northup, president, and CEO of Center for Reproductive Rights, which filed the suit against North Dakota for the benefit of abortion providers, said in a statement.
The statement said that North Dakotans were promised the right to life, liberty and safety under the state constitution. This includes the right to abort. "In every state, citizens have stated that they want this right to be protected. Yet, state officials continue not to listen to the wishes of their citizens. We will continue to fight tirelessly for the protection of North Dakotans as well as all other fundamental human rights.
RRWC relocated from Fargo, Minnesota to Moorhead, Minnesota, following the Supreme Court's ruling. This was despite the legal battle.
Director of RRWC Tammi Kromenaker applauded this decision, but stated that there was no plan to return to North Dakota.
She stated that the court had made the right decision, and she sided with North Dakotans today. "Those who seek abortion care are aware of what is best for them and their families. They should have access to such vital services when and if they need them."
She said, "While it is heartbreaking that we were forced to close our Fargo clinic, we will continue to serve this region at our new Moorhead, Minnesota clinic."
Drew Wrigley, North Dakota Attorney General, had asked the Court to restore the ban. He then criticised the decision in a statement.
He stated that "Today's North Dakota Supreme Court ruling does not prohibit the people of North Dakota regulating abortion through enactments made by their elected representatives in the state legislature." "Thankfully, the legislature has spent the last two months crafting legislation to reform North Dakota's abortion laws. They will now be able to enact the will North Dakotans who are aware of the North Dakota Supreme Court pronouncement."