Okla. Gov. Signs Gender-Change Care Ban for Kids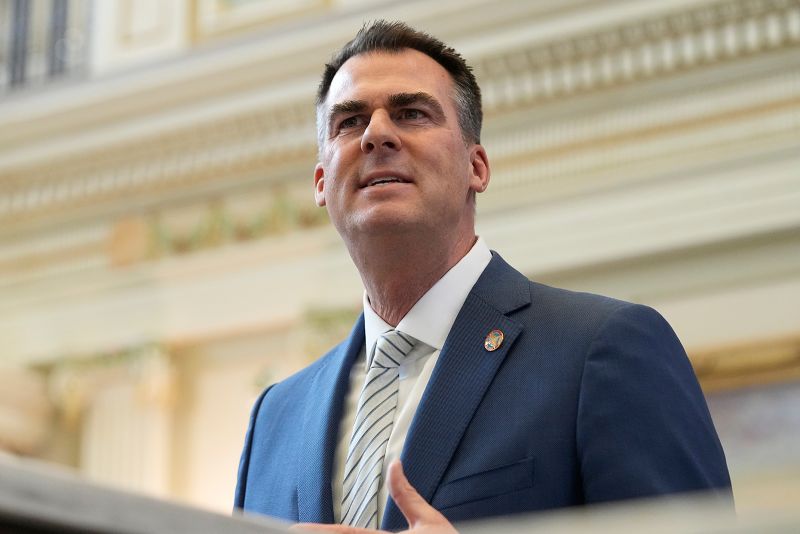 Oklahoma became the latest US state on Monday to ban gender-altering medical care for minors. Republican Governor. Kevin Stitt has signed a law that prohibits health care providers from providing children with hormones and drugs that block puberty.
Oklahoma has joined at least 15 states that have laws prohibiting such care as conservatives in the United States target transgender rights.
Stitt was reelected as governor in November and made the ban his top priority for this year's session of Congress. He said he wanted to safeguard children. Parents of transgender kids and advocates for gender equality say that such care is vital.
Stitt has signed several bills that prevent transgender women and girls from joining female sports teams, and that prohibits transgender kids from using bathrooms that match their gender identity.
Stitt, in a press release released after the signing said: "Last Year I called for an irreversible gender-transition surgery and hormone therapy bans on minors. I am delighted to sign this law into law and protect our children." As governor, I am proud to protect children and stop life-altering gender transition surgeries in Oklahoma.
Stitt's bill signed on Monday prohibits the provision of gender-transitional medical care to anyone younger than 18. The treatment may include hormones, drugs and surgery to suppress or delay puberty.
A number of civil liberties organizations, such as the American Civil Liberties Union of Oklahoma (ACLUO), have pledged to "take all necessary legal actions" to stop the law's implementation.