Wyoming Becomes 19th State to Ban Men from Women's Sports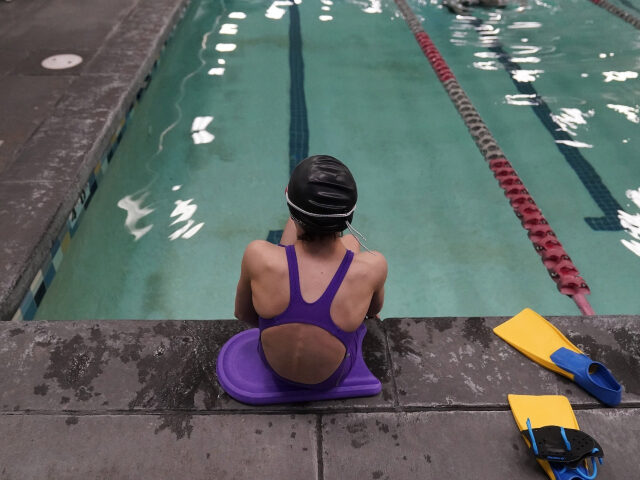 Wyoming is now the 19th state that prohibits men from participating in women's sport.
Under the new Wyoming law, men who identify as females will not be allowed to compete with women in Wyoming high school sports.
Although Gov. Although Mark Gordon (Republican from Wyoming) didn't sign the bill, however, he did not vote for it and allowed it to be passed without his signature.
Gordon wrote a letter to Chuck Gray, Wyoming Secretary of State. He described the legislation as discriminatory and overly draconian, while also saying that it "pays very little attention to fundamental principles for equality."
Gordon also wrote:
Although I acknowledge that the legislation was intended to protect the integrity of women's sport in the state, Wyoming sending a negative message that transgender people and their families don't deserve the same opportunities I do.
The law will prohibit males from competing with females starting in the seventh grade.
Terry Schilling, President of American Principles Project, made a statement supporting the legislation. He stated that "Men can't become women," No matter how they identify, males will retain the athletic benefits that come with biological sex.
It's not at all draconian or discriminatory to restrict girls' athletics to girls. In fact, it's common sense that most Americans support. Schilling added that it was unfortunate that some of our leaders were duped into thinking such a policy was controversial.
He also expressed appreciation for the effort and said, "We applaud Wyoming legislators who took this step to preserve fairness, integrity, and girls' sports, & we look forward to see even more states and hopefully Congress enact these important protections."
This legislation is being passed as many states take steps to protect transgender children. In Tennessee, Gov. Bill Lee signed legislation recently banning the use sex change operations and cross sex hormone treatments on minors. He also signed legislation prohibiting drag performances on public property or in the presence children.
Kentucky lawmakers passed a bill in the State House to ban healthcare professionals from trying to medically transform minors. It would require an investigation into any report of providing gender transition services to someone under 18 years of age. Also, it would require the revocation of a provider's license, if confirmed, and the termination of public funding to a public employee.
Iowa's State Senate also passed legislation to ban students from using bathrooms that do not correspond with their biological sexual sex.