DOD spends nearly $50 million a year 'to do nothing' with Trump's border wall materials, drawing GOP backlash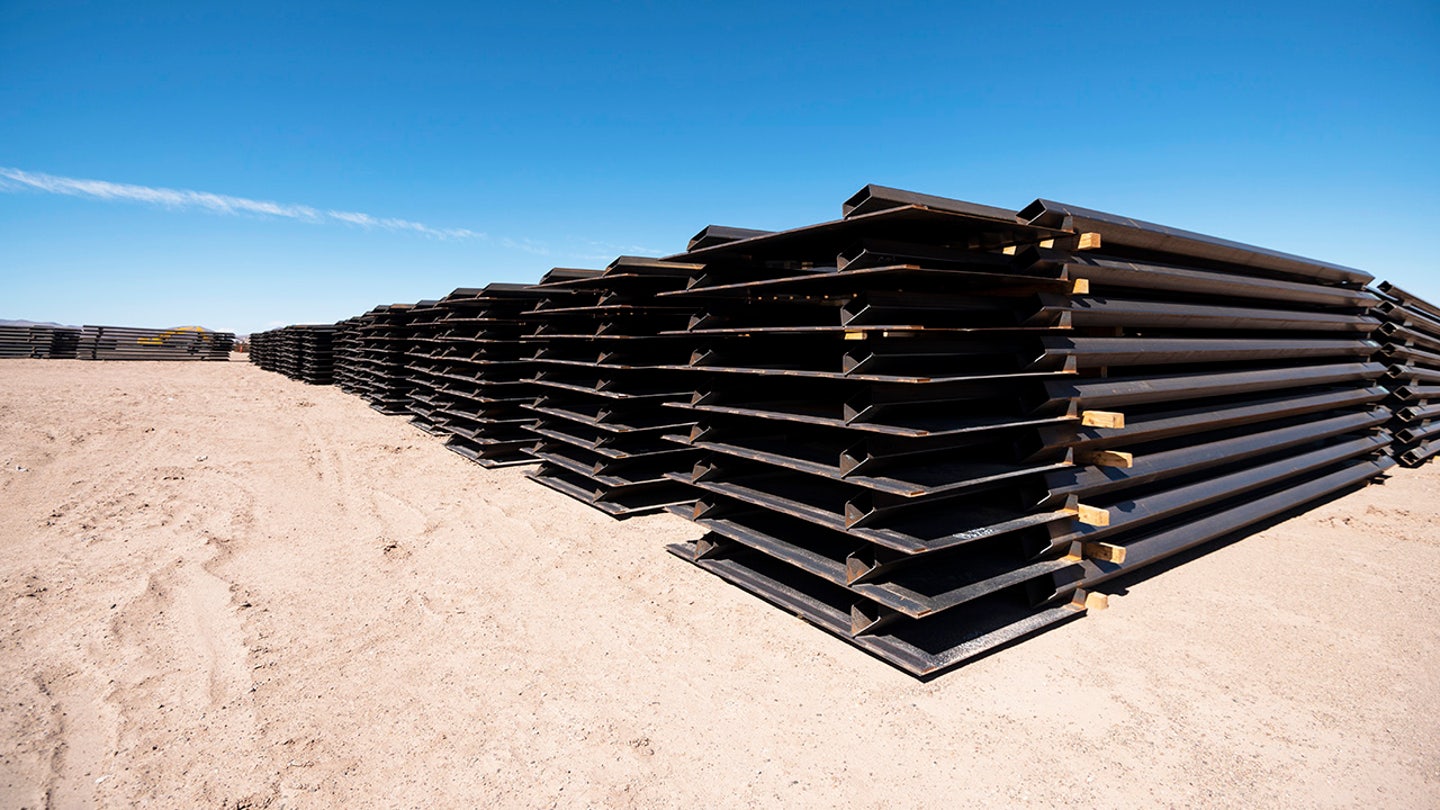 Biden's administration spends approximately $130,000 per day to store, maintain and repair unused border wall panels at South Border. Senate Republicans demand answers.
Republican members of Senate Armed Forces Committee used details from a request for information (USACE) to send a Wednesday evening letter to the Defense Department asking about the nearly $50 million spent annually to store Trump-era border materials.
Sen. Roger Wicker (R-Miss.), was the ranking member and it was signed by Texas Sens. Ted Cruz and John Cornyn were joined by nearly all other Republicans on the committee in writing that they are "disappointed to learn the Department of Defense pays private landowners border wall materials procured under Trump Administration, instead of strengthening the southern border with these materials".
In a letter to Melissa Dalton (assistant secretary of defense for homeland defense, hemispheric affairs), the senators stated that over 20,000 border wall sections also known as bollard panel, are currently unutilized at 20 project locations across southern Arizona, New Mexico. The Department of Defense spends $130,000 each day to secure, store, and maintain these materials. As the Assistant Secretary for Homeland Defense and Hemispheric Affairs, you have allowed the Department more than $47 million to store these panels since you were sworn into office a year ago. These daily charges should not be incurred by the Department of Defense. Instead, these funds should be used to strengthen national security.
The senators said, "This failing program clearly fails that standard."
The USACE confirmed that President Biden's administration had cancelled the border wall contracts in 2021. It also stated that there were "a variety of over materials" and that the total cost to store, secure, and maintain all materials across all sites was approximately $130,000 per hour.
The USACE stated that some of these materials (including security cameras, overhead lighting, and electrical and stormwater material) are being disposed according to federal excess material disposal laws. Overall, 61% of the non-bollard panels materials and 4% of the bollard panels materials were transferred to other government agencies, or disposed through DLA disposition. These materials are worth approximately $300 million. The government can't finalize the cost of these materials until it has completed audits and reached agreements with contractors.
Dalton was also asked by senators why the Defense Department is not disposing of the bollard panel materials. This is a government requirement for the department, which works in coordination the Defense Logistics Agency (DLA), to reutilize or resale military property.
The senators wrote that they assume that you are aware of this capability because the Department used the program for 1,700 border wall panels transfer to Texas in the early part of your tenure. "We have learned that only 4% of the bollard panel materials were transferred. We encourage you to support or endorse the reuse of surplus Department of Defense property. This includes further transfer to other states.
Attached to Dalton's letter was a series questions from the committee about "internal correspondence", which led to storage of materials at high prices rather than being disposed off. Also included was a list of entities and individuals being paid by DOD to store border wall panels on private property and how those agreements were set up.
"I can assure you that, as with all her correspondence, ASD Dalton will send ASD Dalton's response to the authors of that letter – and that we will have nothing additional on that," a spokesperson for the Defense Department told Fox News Digital about the letter.
The ranking member of this committee, Mississippi Republican Senator Roger Wicker said that the use of funds to store unused materials was "holding back" efforts by lawmakers to protect Americans at the border and to secure their borders.
Wicker stated, "It is astonishing to me that the Department of Defense pays $130,000 per day for nothing with $300,000,000 worth of border wall material." This clear example of government waste hinders our mission to defend American citizens and American security. Biden seems to prefer spending money on the wall to protect Americans from cartels, as opposed to building it.
The measure was signed by the Republicans on the committee by Sens. Deb Fischer, R.Neb. Tom Cotton, R.Ark. Mike Rounds, R.S.D. Joni Ernst, R.Iowa Dan Sullivan and Kevin Cramer, R.N.D. Rick Scott, R.Fla. Tommy Tuberville, R.Ala. Ted Budd, R.N.C. Markwayne Mullin, R.Okla. Eric Schmitt R.Mo.
According to the USACE, the disposal of all unutilized border security materials as required by the government's contract closing process has delayed multiple border construction contracts from being closed.
According to the USACE, the process of cancelling all contracts is "still on-going" and is expected to continue through 2024. The agency said that non-bollard materials will be "scheduled for being turned in to DLA facilities before the end of March 2023." It also stated that USACE is currently in discussions with DLA about the more than 20,000 bollard panels.
Given the material's size, weight, and transport requirements, coordination and planning may be necessary. The USACE informed the committee that contract terminations cannot take place until all materials are properly disposed of.
The Fox Flight Team captured footage in October 2021 of approximately 10,000 steel panels left outside, unoccupied since Biden's election. Fox News' Bill Melugin, who reported that there was enough steel to build over 100 miles border wall, only 14 miles of which were completed before Trump's administration halted construction.
In FY 21, there were more than 1.7 million migrants crossing the border, and more than 2.3million in FY 22. Since October, FY 2023 has seen more than one million encounters.