Manhattan DA, House GOP chairs ramp up battle over Trump investigation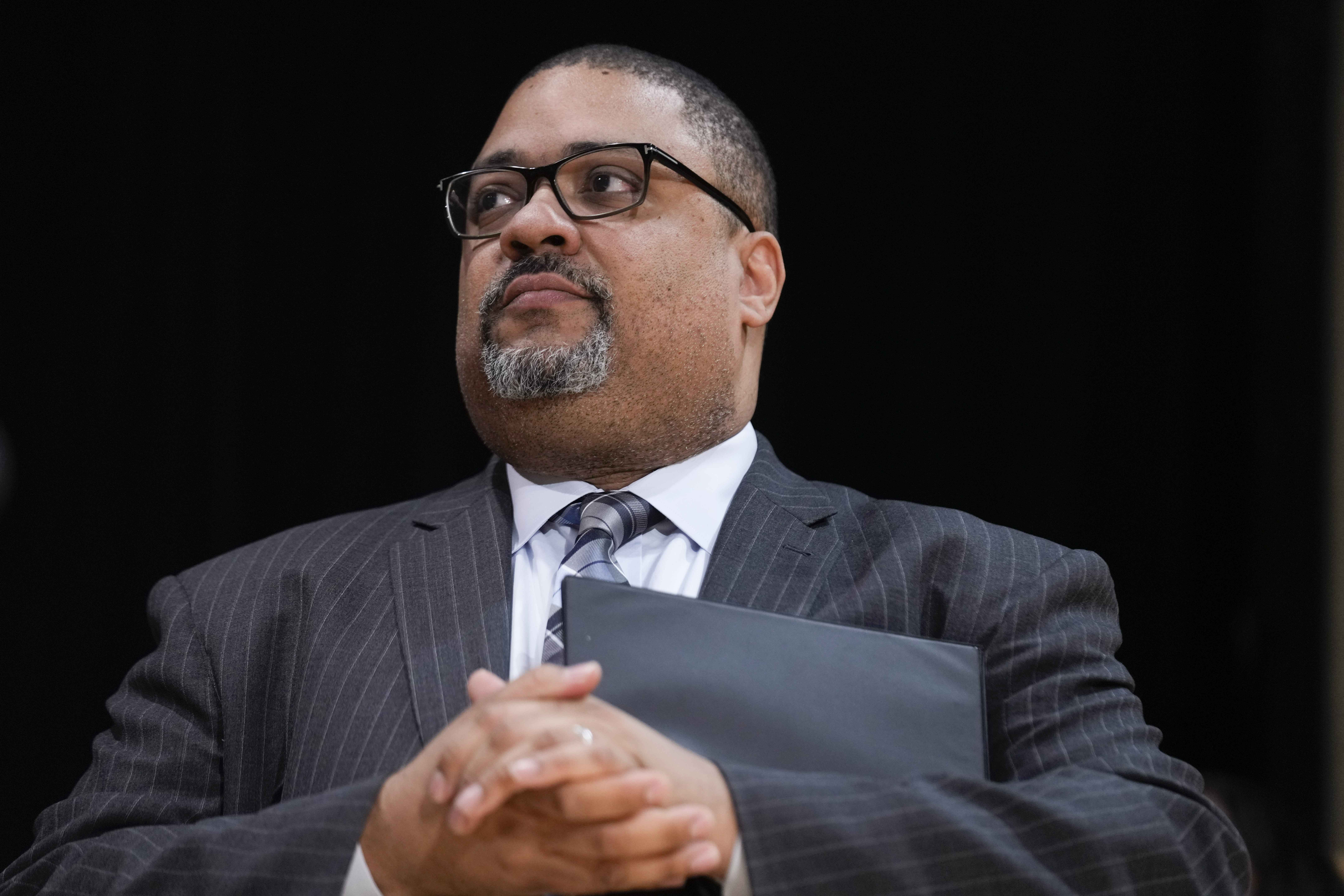 Alvin Bragg, Manhattan's DA, accused three House Republicans of trying interference in his office. This was amid an intensifying standoff over an investigation into former President Donald Trump.
Bragg made a brief statement saying that Congress should not interfere with pending investigations. This was after Reps. Jim Jordan, James Comer, and Bryan Steil (R.Wis.), who were the chairmen of the Judiciary, Oversight, and Administration Committees, doubled down on their Saturday request for information.
These volleys are just the latest in a long back and forth between House Republicans and the prosecutor that began earlier this month, when Trump posted on social media that he might be arrested. This statement was met with a rallying cry by House Republicans, with Speaker Kevin McCarthy (R.Calif.), pledging an investigation.
In a Saturday letter, Jordan, Comer, and Steil set March 31 as the new deadline for documents regarding Bragg's office. This includes any documents related to federal funding or involvement in Bragg's work. They doubled their request that Bragg testify behind closed doors.
These requests are voluntary at the moment, as Republicans have not issued a subpoena to Bragg for documents or interviews. They have not ruled out trying compel him, and in their letter they briefly argue that a subpoena would be legal if it was issued.
"Your reply letter did no dispute the central allegations at issue-that you, under pressure from left-wing activists, and former prosecutors within your office, plan to use an alleged Federal Campaign Finance Violation… [to] indict, for the first time ever in history, a former President United States," Comer, Jordan, and Steil wrote in the letter.
Bragg could be facing charges in relation to the alleged hush-money payment to Stormy Dans. Bragg stated that he did not play politics and that he evaluates cases within his jurisdiction "based on the facts, law, and evidence."
"This unprecedented investigation by federal elected officials into a continuing matter serves only to hinder and disrupt the legitimate work of our dedicated prosecutor. Bragg said that we will always follow the facts and adhere to the rule of law in all we do.
Bragg's office did not immediately respond to questions regarding whether they would send a separate formal response to House Republicans who responded to their recent letter.
Questions are being raised about Congress' authority over local and state criminal cases by the House Republicans. Bragg's general counsel Leslie Dubeck wrote to House Republicans earlier in the week that Bragg's Office would submit a detailed letter detailing its use of federal money. However, Dubeck stressed that congressional attempts to uncover non-public information regarding the ongoing probe are not justified by questions about Bragg's use federal funds.
In their letter, the GOP lawmakers argued that they were not overstepping jurisdictional borders because they could use Bragg's testimony and the documents in order to pass possible legislation. The letter gives new details about what House Republicans could pursue to respond to Trump's investigation. This includes legislation to "insulate current or former presidents from such improper State and Local Prosecutions", reforms to special counsel authorities and changes to the Federal Election Campaign Act. It also outlines how Congress will distribute public safety funds.
"We believe we now have to consider whether Congress should adopt legislative action in order to protect former or current Presidents against politically motivated prosecutions of state and local officials and, if so how these protections should be structured," said the GOP chair.