Republicans Shout 'Secure the Border' During Biden's State of the Union Speech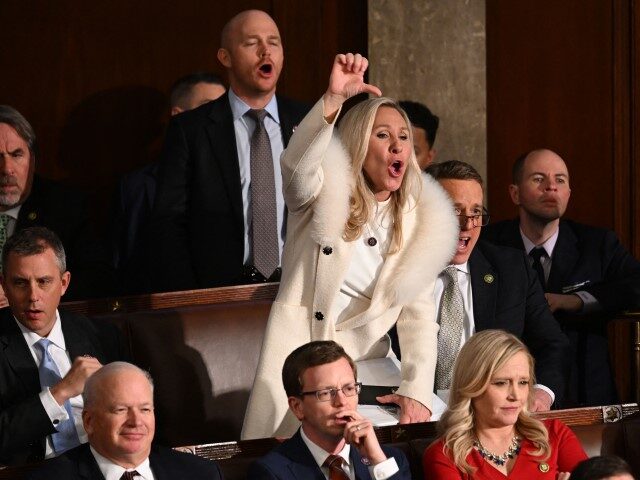 During President Biden's State of the Union address on Tuesday night, some Republican members of Congress shouted "Secure the Border!". This caused the 80-year old to pause for a while.
Biden stated that border problems would not be solved until Congress acts. He failed to mention that Trump's policies, including his nixing of them, have resulted in a flood of migrants crossing the border.
According to a report by the Federation for American Immigration Reform, (FAIR), 5.5 million illegal immigrants were "encounter" at the border as of October. This is the highest number since Biden's election.
Biden waited two years to travel to the southern border, not unlike other presidents.
During his speech, he referred to a "pathway towards citizenship for Dreamers and those on temporary status, farmworkers [and] essential workers."
"It is our duty to protect all people's freedoms and rights. He said that Congress must restore the rights, before some lawmakers shouted, "border" or "Secure border!" This caused Biden to pause, and he continued his speech just moments later.
"When is he going talk about the greatest Southern Border of the History of our Country being destroyed almost instantly?" ex-President Trump asked during Biden's speech on Truth Social.