Jan. 6 panel refers McCarthy, 3 other Republicans for ethics violations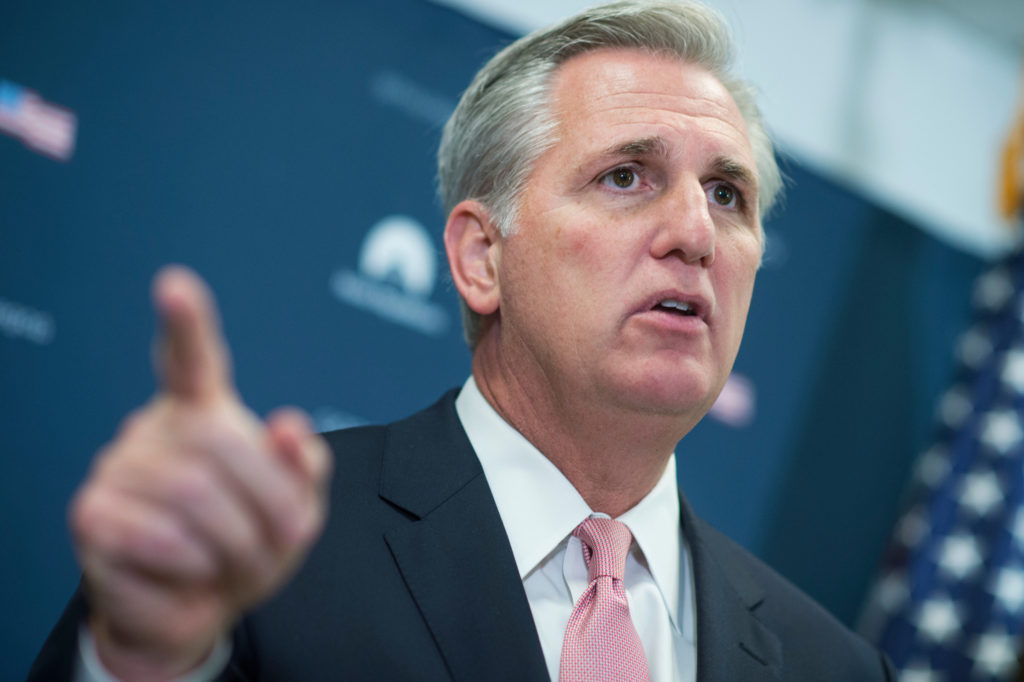 Monday's Jan. 6 select committee found that four House Republicans, including Minority leader Kevin McCarthy, had violated congressional ethics rules when they refused to submit documents and testify to subpoenas.
The panel referred lawmakers to the House Ethics Committee bipartisan group for review. It is unlikely that the committee will take any action against them. The ethics panel declined comment.
McCarthy was not the only one who was referred. Jim Jordan (R.Ohio), Andy Biggs and Scott Perry (R. Pennsylvania) were also referred.
Rep. Mo Brooks (Alabama) is another GOP member who ignored the summons. He will be leaving Congress at the end of this year and out of reach of the ethics committee. He made public statements about his contacts with Trump, including about Trump's idea to reverse the results of the 2020 elections and reinstall him in office.
In May, the select panel subpoenaed five lawmakers. The summonses were ignored by all five lawmakers, who cited concerns about the legitimacy and composition of the committee.
The power to impose sanctions or recommend discipline by full House members is available to the ethics panel. It is equally divided between Democrats, Republicans and the Republicans. The ethics panel can be contacted by individual lawmakers to file complaints for consideration in the next Congress. However, investigations are slow.
Russell Dye, a Jordan spokesperson, denounced the referral by the select panel as a "partisan political stunt". Russell Dye, a Jordan spokesperson, denounced the referral in a tweet. He also called it inappropriate to use the ethics committee "to help reach J6 Committee's pre-determined conclusions." Perry and McCarthy spokespeople did not immediately respond to a request to comment.
While some panel members are aware of the serious nature of the transmission, they see the defiance of subpoenas by Congressmen as an undermining congressional subpoena power and could cause problems in future investigations.
"I don't know what the Ethics Committee will do. Rep. Jamie Raskin (D. Maryland): "I don't even know the composition of it at this point." acknowledged.
He said, "I hope that the Ethics Committee won't regard this as a political matter." It raises a serious problem that must be solved for the 117th Congress, 118th Congress, and all future Congresses.