'National Security Risk': New Data on Illegal Immigrants From Middle East Is Alarming
As Katie reported this week, the Hamas terrorist attack on Israel from Gaza highlighted the implications of border security for national security. Specifically, the United States lacks critical information about those illegally entering the country.
Katie reminded that "Since Joe Biden assumed office in January of 2021, over two million people have entered the United States as 'gotaways'." "The seven million illegal immigrants that have entered the United States and have been processed by Border Patrol were not vetted." Her report highlighted that nearly 400 people on the terrorist watchlist were apprehended while trying to enter the country. The FBI is also currently searching for members of a terrorist ring smuggled in by ISIS.
Bill Melugin, a Fox News Channel reporter, reported on Tuesday new data from U.S. Customs and Border Protection about "special interest foreigners," who are defined as "non-U.S. persons who, based upon an analysis of their travel patterns, could pose a national safety risk to the United States and its interests." These SIAs often "employ travel patterns that are known or evaluated to have a nexus with terrorism."
Melugin's data shows that tens and thousands of these individuals have been apprehended since 2021. There are also an unknown number who would qualify as SIAs, but who belong to the millions of "gotaways", who illegally entered the U.S., without being noticed or apprehended.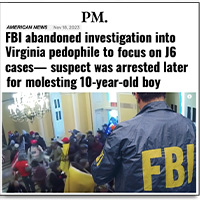 Here's the number of SIAs apprehended between October 2021 to October 2023, and their countries of origin.
Syria: 538
Yemen: 139
Iran: 659
Iraq: 123
Afghanistan: 6,386
Lebanon: 164
Egypt: 3,153
Pakistan: 1,613
Mauritania: 15,594
Uzbekistan: 13,624
Turkey: 30,830
Melugin's Border Patrol sources stated that they had "extreme concern" about the people coming into the U.S. because they don't have a way to vet them. If the apprehended SIA isn't flagged as a terrorist and hasn't committed a criminal offense in the U.S., then "there is no way to identify who they are, because their home countries do not share data/records with US."