Rep. Clyde: Amendments Will End Trump Prosecutions
Andrew Clyde (R-Ga.) told Newsmax Tuesday that he had two amendments to an appropriations measure to defund prosecution efforts against the former President Donald Trump.
His proposals, if implemented, would result in the defunding of special counsel Jack Smith's prosecutions, as well as those of Manhattan District Attorney Alvin Bragg and Fulton County district attorney Fani Willis.
Clyde says on "Rob Schmitt Tonight," that "his plan does have a chance."
"We haven't yet taken up the Justice Department bill in committee. I am a member of that committee and have the right introduce an amendment. I believe that this amendment, which I will introduce, will defund federal prosecutions against presidential candidates prior to the November 24 election.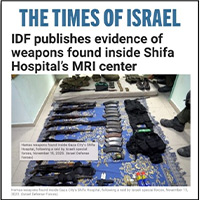 He adds: "Also a second amendement that I will be adding to this is that any state or federal money that goes to this office, if they decide prosecute a candidate for president prior to the election in 2024," he says. "And if this can be done, I think it will work."
The Justice Department is directly affected by the two proposed amendments made to the Commerce, Justice, Science, and related Agencies Appropriations Act.