Abbott activates 'Texas Tactical Border Force'; 545 more National Guardsmen deployed before Title 42 expires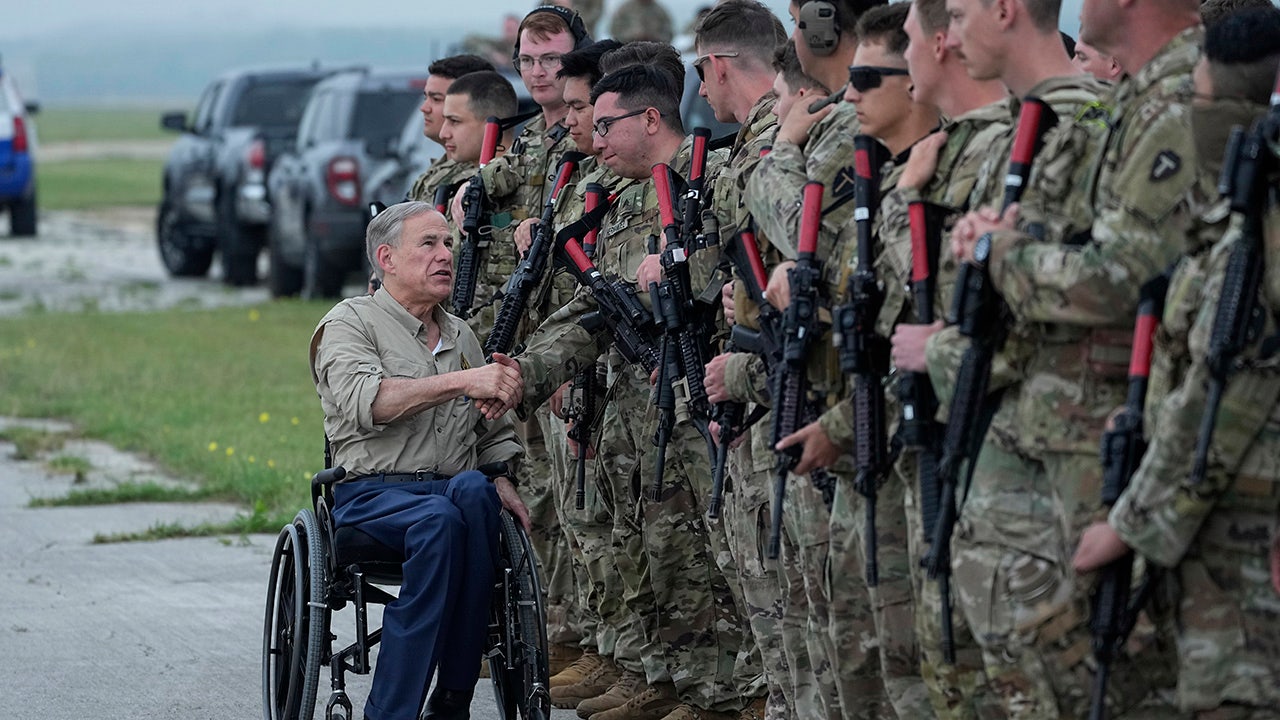 Texas Gov. Greg Abbott announced on Monday a new Texas Tactical Border Force in advance of the expiration date of Title 42 Public Health Order, which was used to block migrant entry into the U.S.
The Texas National Guard, in response to "Joe Biden's reckless border policy," is loading Black Hawk helicopters into C-130s. They will then deploy specially trained National Guardsmen to "hotspots on the border" to intercept, repel and turn back illegal migrants trying to enter Texas. Abbott made this announcement at a news conference held from Austin-Bergstrom International Airport.
The Texas National Guard released a statement Monday stating that it had activated an additional 545 service members in various locations throughout the state to "reinforce border missions in anticipation of Title 42 Immigration restrictions being lifted."
The Texas National Guard released a statement on Monday. "These additional forces are expected to bolster the thousands Texas National Guard members who already assist local and state agencies in order to secure the border, stop the smuggling and bringing of weapons, drugs and people into Texas, and detect and interdict transnational crime between ports of entry," it said. We have increased our capability to include boat teams patrolling hundreds of miles of river, drones, helicopters, and security points that can detect illicit activity in the air. Also, we now have brush teams, security point, and roving teams that stop and interdict illegal smuggling into Texas (drugs and weapons).
Abbott made the announcement alongside Texas Border Czar Mike Banks and Texas National Guard Adjunct General Thomas Suelzer. Texas Department of Public Safety director Steve McCraw was also present.
"President [Joe] Biden has laid down a welcome rug to people around the world, saying that the United States' border is wide-open. This will lead to a huge number of people crossing the border illegally. Abbott stated that President Biden's policies of open borders will cause a catastrophe in the United States.
The governor said that the Biden administration expects about 13,000 illegal immigrants to cross the border every day. If you multiply that by a whole year, then it would be 4,700,000 people crossing the border every year. This will mean that there will be more illegal immigrants than residents of Chicago.
The Texas Tactical Border Force was created to support Operation Lone Star. Abbott stated that the operation had already turned back over 37,000 people from crossing the border illegally. It also arrested 27,000 dangerous criminals including "cartel members" wanted for crimes such as murder and seized enough fentanyl to kill all men, women and children in the United States.