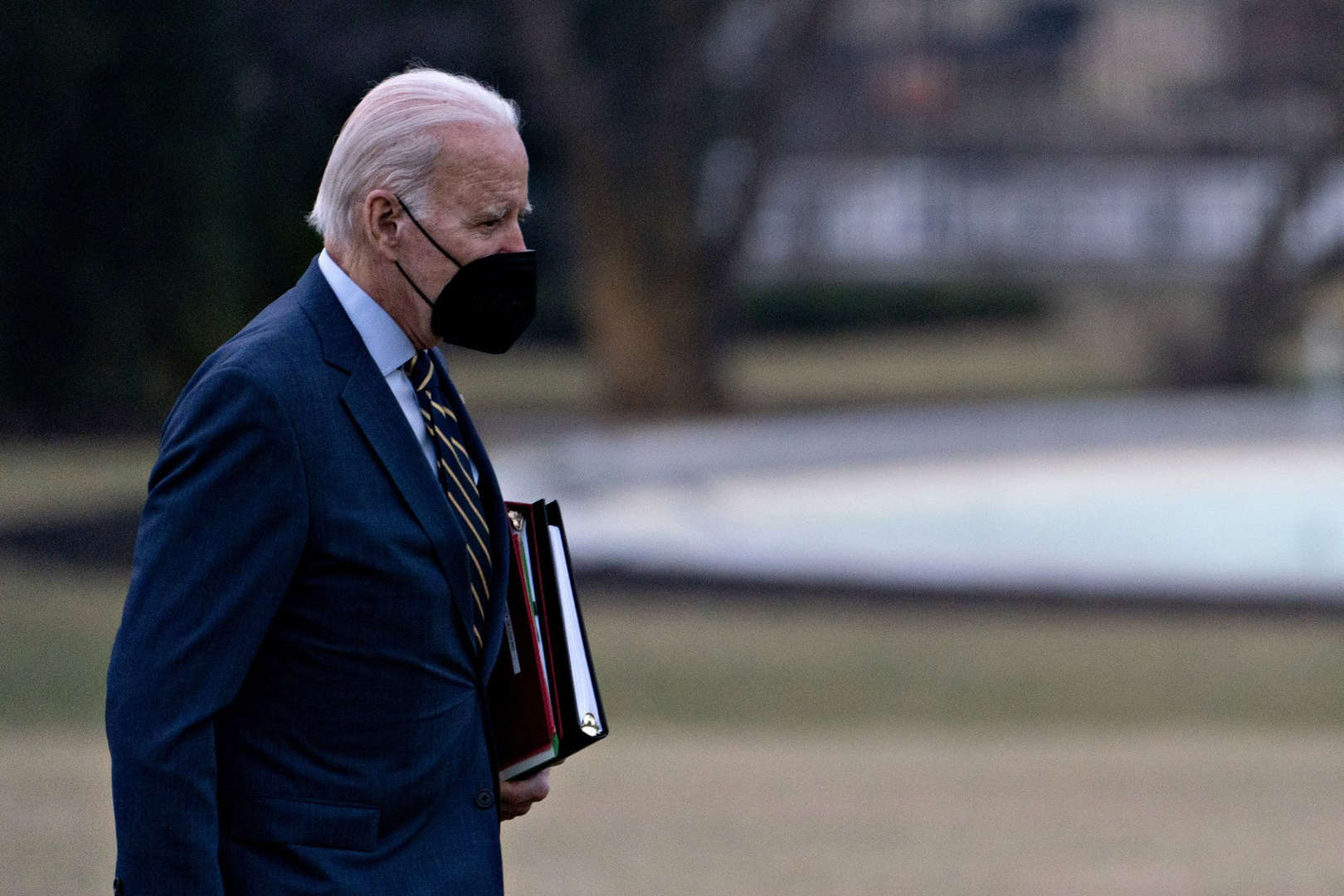 According to someone familiar with the matter, President Joe Biden's aides discovered at least one more batch of classified documents in an area other than the Washington office that he used after leaving Obama.
Biden's aides are searching for classified materials in any other places he might have used since November after discovering documents with classified markings in his old office.
The White House didn't respond to our request for comment. The Justice Department did not respond to the request for comment.
CBS News first reported Monday that Biden discovered classified documents in his office after he was elected vice president.
It was unclear at this time what the classification level, number, and exact location of these additional documents were. It was also not immediately clear when these additional documents were found and if Biden has completed his search for classified materials from the Obama administration.
Biden's aides are looking through documents at other locations than his Washington office in order to find any classified documents that should be turned to the National Archives for review by the Justice Department.
It was described as exhaustive and aimed at obtaining a complete accounting of classified documents that might have been accidentally packed in boxes by Biden when he moved out of his office in January 2017.
Senator Josh Hawley (Republican from Missouri) reacted to the NBC News report about the new documents via social media, tweeting the words "Special Counsel"
The White House issued Monday a statement affirming that "small numbers" of classified documents with markings that looked like they were from Obama's administration were found at a Washington think-tank linked to Biden on November 2.
Biden's lawyers found the documents in a locked cupboard as they were preparing to vacate the Penn Biden Center for Diplomacy and Global Engagement office space, Richard Sauber (special counsel to the president) said Monday.
In February 2018, the University of Pennsylvania leased an office suite to the center, including one for Biden's personal use while he was in Washington.
Biden said Tuesday to reporters that he was surprised by the discovery and didn't know what the documents contained.
Three congressional staffers stated that the chair and vice-chair of the Senate Intelligence Committee have asked for access to classified documents. They also requested a damage assessment from the intelligence community, and briefings on the Biden documents and Trump documents. The staff said that this request is similar in nature to the one made by the committee after the raid on Mar-a-Lago resort in Florida by former President Donald Trump.
Sauber stated that Biden's lawyers immediately contacted National Archives to report the discovery, and the agency promptly took control of the documents.
Two sources familiar were able to confirm that the office had less than a dozen documents containing classified markings.
The matter was referred to the Justice Department by the Archives.
U.S. Attorney General Merrick Grland has asked John R. Lausch (U.S. attorney for Northern District of Illinois) to examine how classified material got into the closet. A source familiar with the matter said that Lausch was a Trump appointee.
"We're cooperating fully," Biden said Tuesday.
The Justice Department is investigating Trump's possession over 100 documents that have classified markings, despite being subpoenaed to return them.
Trump mocked Biden repeatedly over the discovery on his Truth Social account. He also suggested that he had been unfairly targeted and questioned by federal investigators despite the different facts sets in Biden's and his cases. He called it "a giant scam".
Bradley Moss, a national security lawyer and frequent Trump critic, tweeted following the NBC report: "Nothing has changed my mind yet that Biden, his team, and for the time being at least, aren't at risk of criminal exposure." This does not change the calculation of whether Trump will be indicted. This sloppiness of Biden's staff is what I find offensive.