Biden and Xi Emerge from Four-Hour Meeting with Deal to Restore Military Contact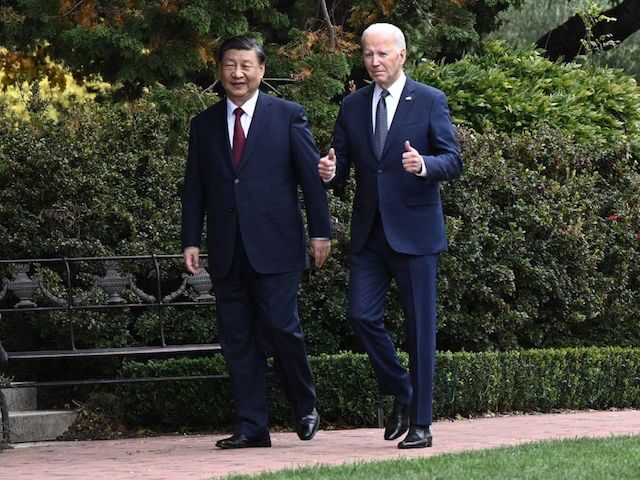 On Wednesday, President Joe Biden met with Chinese dictator Xi Jinping in San Francisco. The two spent four hours eating and exploring the grounds of the historic Filoli Estate.
The White House cited two main outcomes: Xi's agreement to resume U.S. China military communications, and his willingness to reduce the production of deadly fentanyl in China.
The White House didn't portray the meeting in a summit-like manner, which would have included a more extensive list of achievements and a statement.
Biden and Xi held a press conference at the Filoli Estate before their meeting. It was mostly diplomatic niceties, as the two leaders talked about how they've known each other for a long time, how they appreciate each other's honesty, and how the relationship between China and the United States is important to the rest the world.
Cheerleaders for Terror
It's time for corporate America to stop subsidizing antisemitism. First, they subsidized hatred of America, but now they are subsidizing the terrorist actions of Hamas. Now's the time for action. We've produced the ad. We've got it on the air. Now we need your help to keep it running until BLM's purse strings are finally cut. Fight back against the hate today!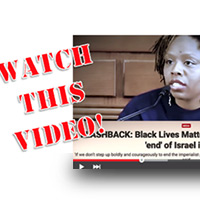 Xi's remarks at the Press Conference were aimed at promoting China's view that China has recovered from the coronavirus outbreak, for which he refused responsibility. He also said the global economy was "sluggish".
"Industrial supply chains and industrial networks are still threatened by interruption, and protectionism has increased." "All these are grave issues," Xi said as if he weren't the autocratic leader of one of most protectionist economies around the world.
For two countries as large as China and the United States turning away from each other isn't an option. Conflict and confrontation have unaffordable consequences for both parties, Xi added. He was promoting China's narrative of decoupling its economy from the nation.
After Biden and Xi's speech, Biden administration officials fanned across the media to manage expectations and tout the agreement to restore communications between military forces and Xi's promise to do more on fentanyl.
China cut off all military communications in August 2022 after Nancy Pelosi, former House Speaker, visited Taiwan. White House officials praised Biden's resolve to restore deconfliction lines ahead of the Biden and Xi meeting. On Wednesday, the administration emphasized that Biden had overcome Xi's reluctance to talk to American military officials.
Biden cited the Chinese spy ball incident as an illustration of why communication is so important, according to the administration. During a bizarre conversation with his supporters in June, Biden claimed that Xi was embarrassed by the spy balloon incident and did not know it personally. Biden reportedly said to Xi that Wednesday, reconnecting the hotlines for the military would help prevent future misunderstandings.
After the meeting, officials in Beijing confirmed that military communications would resume. This will include a face to face meeting between U.S. Defense Secretary Lloyd Austin and whomever replaces Chinese Defense minister Li Shangfu. Li was abruptly dismissed on October 24, after he disappeared in August without notice.
Biden's administration also praised Xi for his agreement to crackdown on Chinese companies who manufacture precursor chemicals for fentanyl. Media officials from the Biden administration seemed less excited about this achievement, adding that they would be watching closely what China does in the coming months to combat fentanyl.
Biden's TWitter page was filled with a few positive comments regarding the progress of the negotiations throughout the afternoon. "There are global challenges that require our joint leadership." "We made real progress today," said one of Biden's posts.
Another said: "I just finished a day's worth of meetings with President Xi and I think they were the most productive and constructive discussions we've ever had."
The U.S. administration said Biden warned China against interfering in Taiwan's political affairs or threatening the small island. But the Chinese Foreign Ministry quickly dispelled that narrative, telling the U.S. not to interfere with Taiwanese affairs.
"The U.S. should take concrete actions to honor their commitment not to support 'Taiwan Independence', stop arming Taiwan and support China's peaceful unification." Hua Chunying, a spokeswoman for the Chinese Foreign Ministry, said that China's reunification is inevitable.
Biden, according to administration sources, also urged Xi to use Iran's influence to "avoid actions that could be perceived as provocative in Middle East," to quote the Jerusalem Post.
This is most likely a subtle reference to Iran proxy forces in Iraq or Syria who launch drone and rocket attacks on American troops. The Biden administration tried to convince the Iraqi government that it needed to rein in the militias, but to no avail. They then launched some airstrikes on militia supply camps in Syria. This only seemed to increase the attacks against U.S. troops.
Biden thanked Xi effusively for his promise to fight fentanyl in his solo press conference after the meeting on Wednesday night. He said that the most "critically" important outcome of the talks of the afternoon was the resumption military communications.
Biden also praised an agreement that controls the use of artificial intelligence in military applications. This agreement has been criticized as giving up a significant American technology advantage. He claimed to have discussed with Xi China's aggressive behaviour in the South China Sea and China's unfair trading practices. Biden did not give any indication as to Xi's response.