Biden's presidency and legacy on the line in Tuesday's midterm elections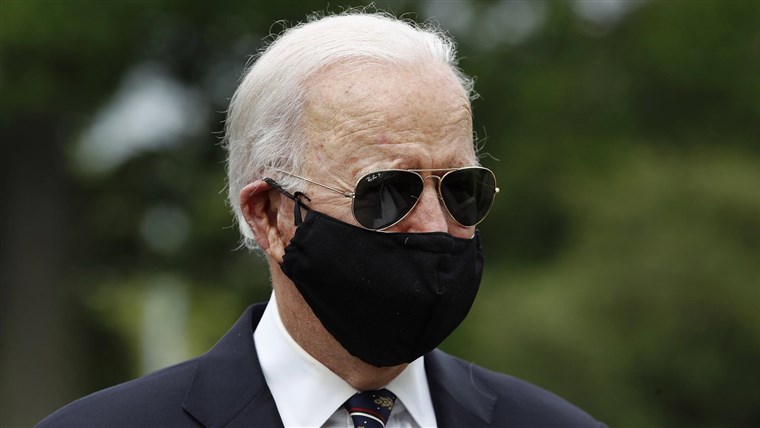 There is a lot at stake for President Joe Biden in Tuesday's midterm elections.
His presidency will be shaped by whether Democrats are able to maintain their narrow congressional majority.
It's not looking great right now.
According to RealClearPolitics, Republicans are almost three points ahead on the generic congressional ballot. Only one major pollster is ahead of Democrats. Cook Political Report predicts that the House will be dead and the Democrats have no chance of retaining power on Capitol Hill. The best scenario is for the Senate to remain 50-50. Vice President Kamala Harris would need to break ties.
Biden predicted that the polls would turn in favor of the Democrats once again before Election Day. Biden's own travel plans suggest otherwise. Biden recently traveled to the blue states of California, New York and New Mexico with only a few exceptions: regular barnstorming in Pennsylvania, and one stop in Florida.
This reflects two stark realities for Democrats: the potential red wave is already starting to seep into areas Biden easily won in 2020, and these are the only places where the president and his top officials can help.
Civiqs polls show Biden has a 36% approval rating and 56% disapproval. The former is 1 point lower than where he stands in Florida. Biden's approval rating is 35% in Georgia, and 54% disapproval. He is at 36% approval in Nevada and 57% disapproval in Nevada. It's 36%-56% in Ohio. North Carolina: 39% to 54%. It's 39%-53% in Pennsylvania, where Biden has often traveled.
These six races are the closest to the national Senate race, and offer the best opportunities for each party to pick up the vote. Biden's national approval rating is only 40%. 52% of those polled disapprove. These Civiqs numbers are slightly higher than Biden's RealClearPolitics average.
Biden failed to pass legislation with small Democratic majority until a series of bills that passed over the summer. The liberal legislative agenda will be dead for the next two-years if Republicans win the House. Democrats won't be able create tax and spending bills.
Biden will not be able to fill executive and judicial branch vacancies if the Senate is flipped to Republican control. This only requires a net gain of one seat. This is especially true if Biden uses executive authority to achieve his goals. The Supreme Court has a 6-3 conservative majority that has not changed by Biden's nomination of Justice Ketanji Brown Jackson. It could remove his pen and unplug him phone.
Biden said in California that "it's not a referendum", a statement he repeated many times in other places. "This is a choice. A choice between two fundamentally distinct versions of America."
Biden tried to remove Republicans from the economy and inflation. Biden has claimed that government spending makes it more affordable than driving inflation, and that the cost isn't too high in light of recent deficit reductions. He has cited the resilience of the labor force in the face of recession rumors and Federal Reserve interest rates hikes. He has maintained that Republicans would make things worse, possibly intentionally.
He has also tried to change the subject. The election will be about Trump's former president, abortion, Social Security, Medicare, Russian President Vladimir Putin's war in Ukraine and democracy. He has repeated the phrase "Democracy will be on the ballot" many times.
Many of these arguments could be used to support the Republicans in winning. This strategy was the reason former Presidents Bill Clinton, Barack Obama won reelection in a tumultuous midterm election. The White House could declare a qualified win if their losses are less that the 40 House seats Trump's party lost, or the 54 Clinton suffered, or the 63 Obama suffered.
According to the Washington Post, a "very small" group of advisers met with Jill Biden and the president to plan a possible reelection campaign.
Joe Biden will be 80 in the days following the election. Recent polls show that majorities of Democrats favor a different nominee in 2024. It could be difficult to discredit the Republican Party's loss of control over the federal government, which liberals consider deranged.
Trump promised him he would unify the country and end the pandemic. With the help of his 36 years spent in the Senate, he envisioned a legislative legacy that was comparable to Lyndon Johnson and Franklin D. Roosevelt.
It could all go away now.
Joe Biden argued that Democrats could expand their Senate majority and reform if necessary eliminate the legislative filibuster. He also codified Roe v. Wade and signed the bill into law on this 50th anniversary of the Supreme Court's decision that was overturned earlier in the summer.
If this happens, then the questions about Joe Biden will only grow and more often come from Democrats.