Kamala Harris Just Put Her Foot In Her Mouth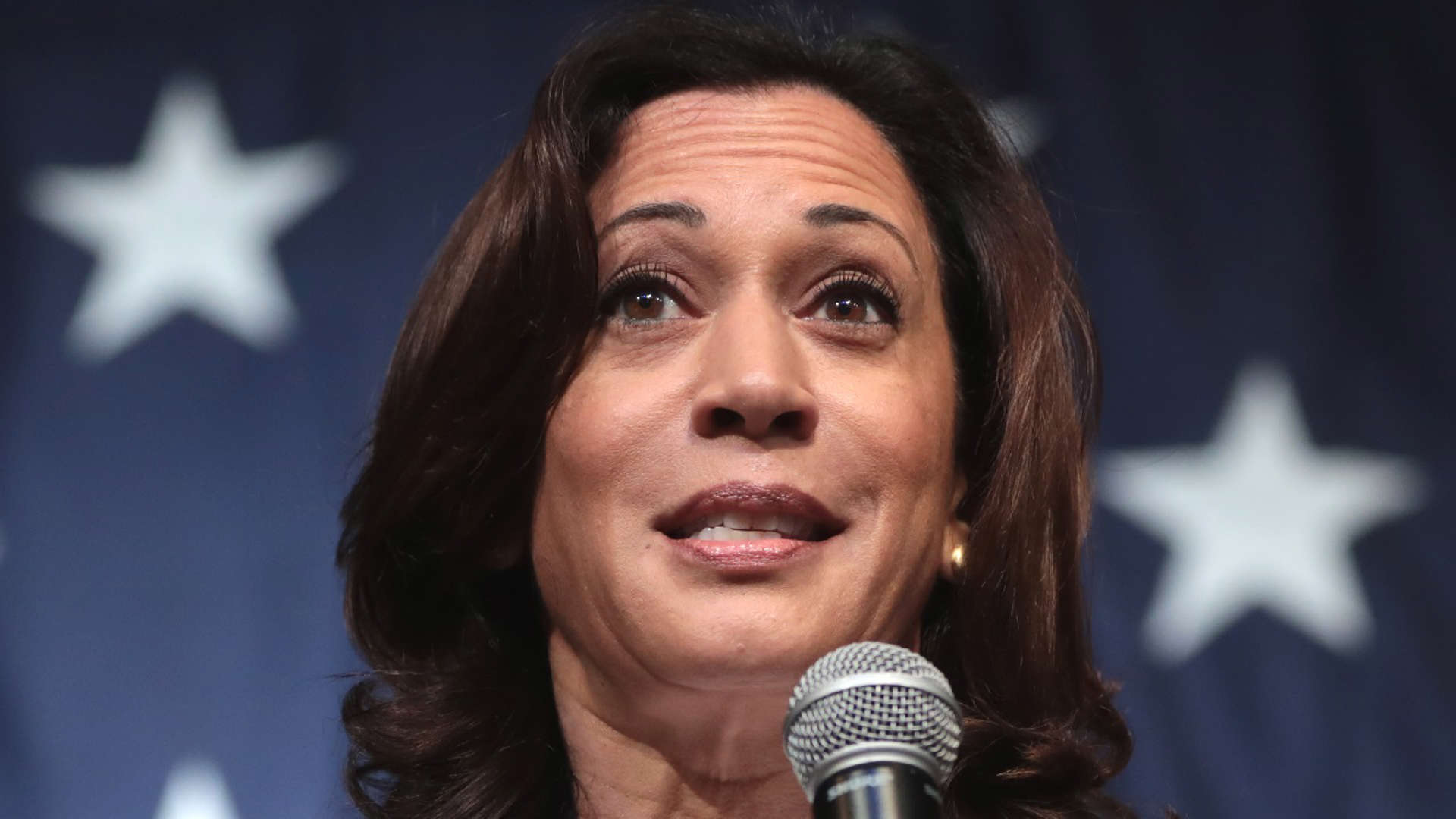 In a broad-ranging interview published by Politico on Wednesday, Kamala Harris said that her bizarre answer to a question about China and the recent spy balloon incident was more important than anything she said about Israel, Ukraine or the 2024 elections.
What did Kamala Harris do now?
Harris was asked if the balloon incident would have any effect on U.S.-China relations. She replied "I don't think so, yes." She also said that China is a place where "we seek competition, not conflict or confrontation."
Kamala Harris stated that "everything that has occurred in the past week and a-half is, we believe," which was in line with their stated approach. She also said that she reiterated these feelings to Chinese President Xi Jinping during their November meeting.
Kamala Harris will soon be leaving to attend the Munich Security Conference. While China's Foreign Minister Wang Yi is expected to be there, Harris doesn't plan to meet him. However, Secretary of State Antony Blinken might.
Republican lawmakers were harshly critical of the statements made by the vice president during the interview.
U.S. Senator Tom Cotton (R.A.) tweeted that "VP Harris is giving China Communist Party a pass" in response to the Politico interview. "This pathetic weakness will only encourage more aggression."
Rep. Byron Daniels (R.FL) stated on Twitter that "the weakness this administration continues to project enables bad actors across the globe." "You can't ignore a clear violation our sovereignty like it's nothing. We are the United States of America and we must act like it."
Senator Rick Scott (Republican from Florida) called Harris' China comments "an incompetent thing for to say" and said that "this administration's appeasement and weak leadership are creating chaos." They must stand up for themselves once in a while.
Although Trump did not weigh in on Wednesday's Harris interview on Truth Social, he shared an article that stated that the Supreme Court was considering hearing a suit alleging that President Biden, Vice President Kamala Harris and former Vice President Mike Pence violated their oaths by refusing to investigate evidence that fraud occurred in the 2020 elections before certifying Biden the victor on January 6, 2021.
Harris takes on the Ukraine Crisis
Harris also spoke out on the Ukraine war in a Politico interview.
The vice president spoke out about the United States' continued support for Ukraine, saying that there is an "enduring commitment" on behalf of the alliance. However, it is not without cost. "And that's something to be applauded. That's a nation standing up in defense of certain fundamental principles when it gets tough." She plans to assure Ukraine that the U.S. will continue its support for that country's defense.
Harris also discussed the controversial judicial reforms proposed by Benjamin Netanyahu, Israeli Prime Minister. Netanyahu recently returned to power in Israel.
The vice president stated to Politico that an independent judiciary was essential for democracy. "And I believe that it is clear that that support must be given in terms what we talk about in terms our values.
Harris also discussed the 2024 election. She is expected to stay on the ticket while President Biden seeks a second term.
She said that she was in Philadelphia when hundreds of people shouted their support for the administration's work and the successes it has achieved. They also expressed their desire to see the administration continue its success. "So, I've seen real people supporting the work that is being done. This point is further supported by empirical and objective evidence when I look at how people voted in the midterms.