Proof of Biden Family's "Suspicious-Activity Reports"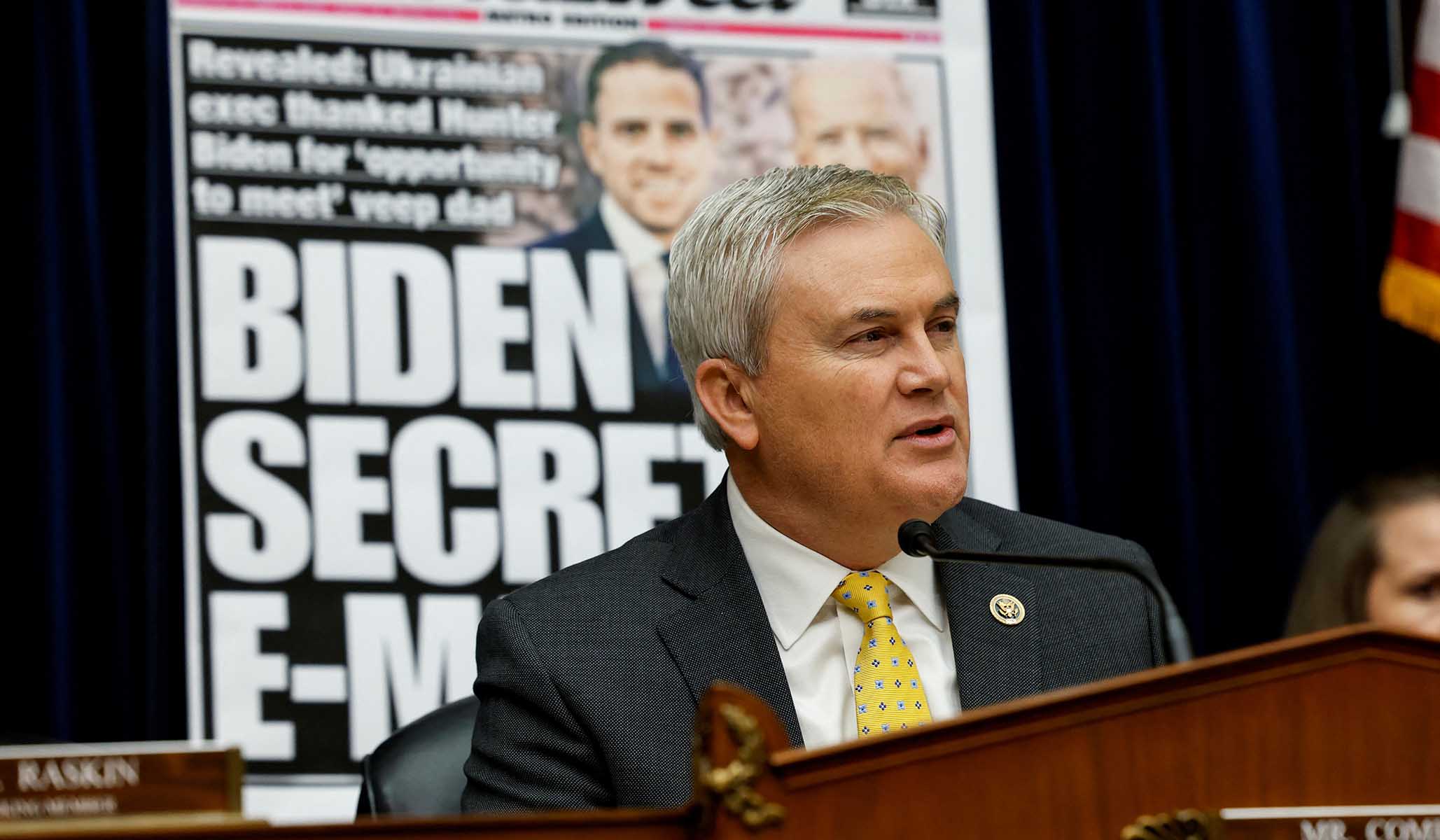 James Comer, Chairman of House Oversight (Republican-Ky.) announced Tuesday a breakthrough in his investigation into business dealings within the Biden family.
"After two months of delay, the Treasury Department finally provides us access to suspicious activity reports for Biden family members and associates' business transactions," Comer stated in a statement.
House Republicans hope that the financial institutions will use suspicious activity reports to flag criminal behavior and help identify evidence of international influence-peddling schemes that could involve President Joe Biden.
Comer stated that bank documents and suspicious activity reports will be used to track the money trail and determine the extent of the Biden family business schemes. "If Joe Biden is compromised, and if there's a national security risk, we will continue to use these documents."
Comer has accused the Treasury Department "several excuses" for delaying his requests for information. He then began to exert pressure by requesting a transcript interview with the official in charge of communicating with Congress. Comer claimed that plans to interview him had been canceled after the Treasury Department provided an "in camera review" of suspicious activity reports.
The Daily Wire reached the Treasury Department to get comment.
The White House portrays Republican probes into Hunter's art sales and the Biden family as rooted in politics. White House spokesperson Ian Sams stated that instead of working with President Biden on issues important to Americans like lower costs, the top priority of congressional Republicans is to pursue President Biden with politically motivated accusations chock-full long-debunked conspiracy theories.
The probes by Republicans into the Biden family are being opposed by Democrats in Congress. They include Hunter Biden's son and brothers, as well as his financial transactions.
Rep. Jamie Raskin (D.Md.), the ranking member of House Oversight Committee sent Comer a letter over the weekend, raising concerns about whether a subpoena sent by the chairman to Bank of America for 14 years of records involving Hunter Biden's people was intended to give former President Donald Trump an advantage in any 2024 election rematch.
Raskin wrote, "I fear that this wildly broad subpoena implies that your interest is not in pursuing specific facts or informing the public legislation but rather in conducting a dragnet for political opposition research on behalf former President Trump."
Comer said that his subpoena was justified this week. He claimed that his committee had learned John "Rob" Walker was a business associate for Hunter Biden in a venture he participated in with CEFC China Energy executives. The wire came from two people associated with the Chinese Communist Party, two months after Joe Biden resigned as vice president.
Comer stated that Walker's account began transferring money within a day to three Biden family members accounts. This included a "new member" who had not been involved in the GOP investigations. Comer didn't reveal the identity of this "new" Biden family member but he said that it "really changed things".