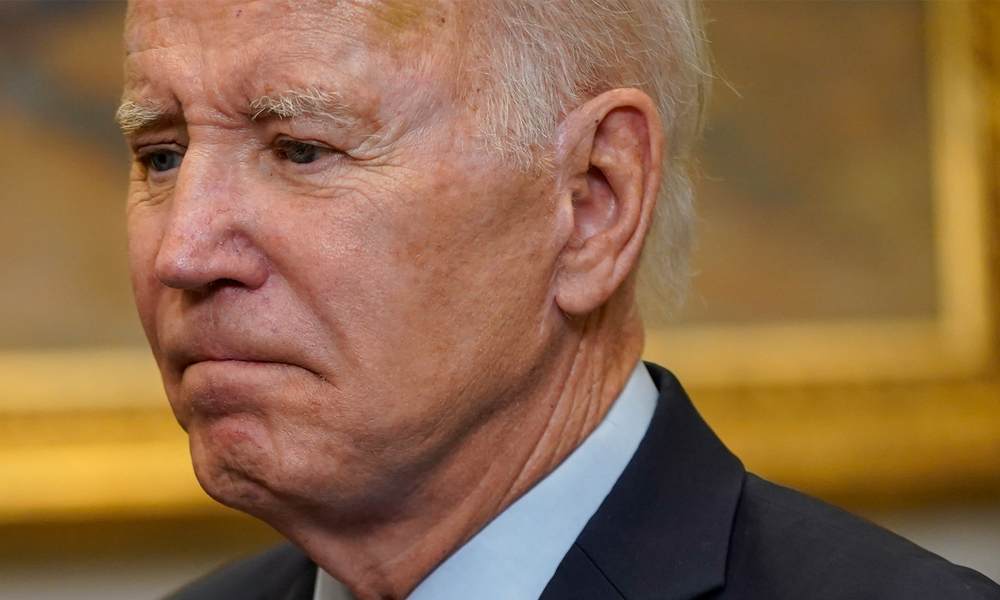 The "garagegate" scandal continues to grow as more documents are discovered at President Biden's private residence. However, their existence was only revealed on Saturday morning.
Thursday afternoon, White House Press Secretary Karine Jean-Pierre, who insists she is being truthful to the American people as well as transparent about what she knows and how she knows it, told Americans that the search was complete for classified documents in Biden's possession and that Biden was confident in the outcome.
Jean-Pierre defended Friday's post-VP Biden handling of the situation and reiterated her claim that President Obama takes classified documents "very seriously."
The White House Counsel Richard Sauber stated in a statement Saturday morning that five additional classified documents had been found at Biden's Wilmington home, Delaware on Thursday evening. *
Jean-Pierre claimed that the search for documents was complete, but it wasn't. Biden had yet to find more classified documents at his Wilmington home.
Here's what WH Counsel Sauber had to say Saturday morning. It directly contradicts what the White House press secretary said earlier this week about documents found at Biden's Wilmington house, both those in his garage and one additional document that was found in a private room within Biden's residence.
I am a security clearance holder and I traveled to Wilmington on Thursday night to assist in the transfer of the document that the President's personal counsel discovered Wednesday to the Justice Department. Five additional pages with classification markings were found in the material while I was transferring it. This made it six pages. They were immediately taken into my possession by the DOJ officials who were with me.
Sauber stated that the White House Counsel's Office would not continue to avoid questions by referring inquiries at the Merrick Garland special counsel to investigate Biden's mishandling documents this week.
The classified documents were not only found in his garage, but also inside Biden's house. This brings the total number classified pages Biden has improperly handled to at least 20, as far as we are aware. We've been told before by the Biden White House that the search was complete, but it wasn't. There's no reason to believe that this is the end of the discoveries.
This is a further revelation that refutes Biden's claim that he takes classified information seriously. Twenty pages of sensitive material were found between Biden's offices and property. It is not a mere aberration or lapse in judgment, but evidence of regular careless handling the nation's secrets.