Australian PM Albanese hails progress with China after Xi talks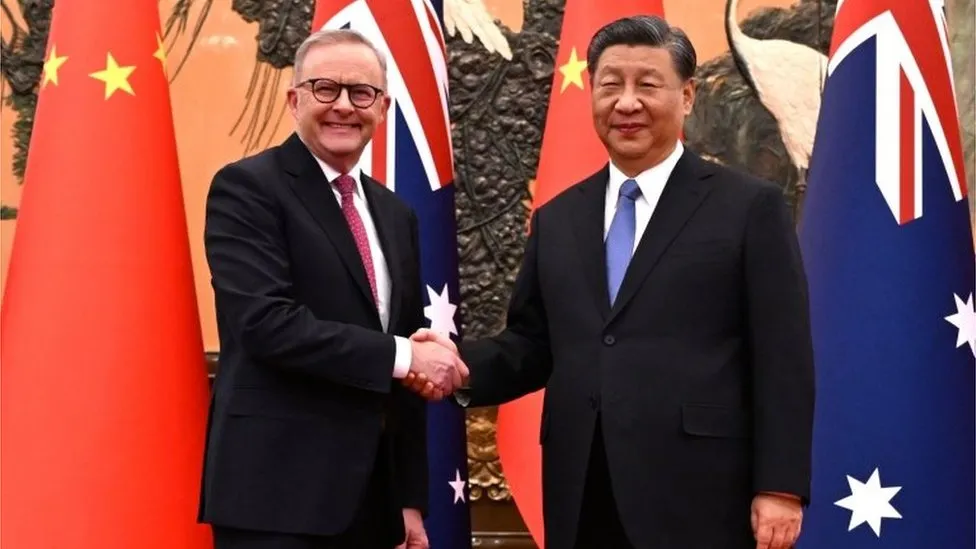 After talks in Beijing with President Xi Jinping, Australian Prime Minister Anthony Albanese said that there had been "significant progress in relations with China".
Mr Albanese is the first Australian leader who has visited China since 2016.
After a series of trade and security disputes, the four-day visit by a state official is seen as an important step in thawing out relations.
Trade is the main agenda item – Mr Albanese calls for the removal Chinese tariffs on Australian products.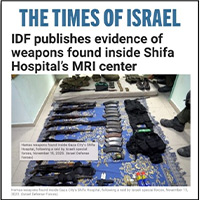 Mr Xi is expected to request more access to Australia's key sectors.
After years of tension, both men promised to continue working for the "mutual interest" of their respective countries.
State broadcaster CCTV reported that President Xi welcomed Mr Albanese into the Great Hall of the People and said China and Australia were "trusting partners". He said they were "on the right path of developing and improving relations".
Mr Xi said to Mr Albanese, Beijing hoped "to fully develop the potential of China-Australia Free Trade Agreement".
Before their meeting, Mr Albanese told reporters that "we need to cooperate with China where possible, disagree where necessary and engage in our own national interest."
"I see promising signs. "We've seen that a number impediments have been removed from the trade between the two countries and there has already been a substantial increase in trade between the two nations."
His visit follows a diplomatic freeze, prompted, among other things, by Australia's call for an investigation into Covid-19 and by economic sanctions imposed by Beijing on important Australian exports like beef, barley, and wine.
The 50th anniversary of Gough's historic visit to China in 1973 to meet Mao Zedong marks the first Australian Prime Minister to make a trip to China after diplomatic relations were established.
When asked by reporters if Australia could "trust" China Mr Albanese replied that his previous engagements with Mr Xi were "positive" as well as "constructive".
"But we also recognise that we have different political systems and very different values that come from this, as well as different histories. We deal with each on face value.
The Monday talks were marred by a number of security issues and sticking points.
Since 2019, the Australian writer Yang Hengjun has been held in China under espionage allegations. Mr Albanese faces pressure from his own country to get him released.
Analysts say that Canberra's growing relationship with Washington, and its recent defence reforms – seen by many as an attempt to counter China – may make it hard for both sides to find common interests beyond economic ones.
Experts predict that Beijing will push to gain greater access to Australia's renewable energy and resources sectors. However, in recent years the Australian government has taken steps to prevent Chinese ownership of vital minerals and mining projects.
Mr Albanese, a reporter, said: "I am satisfied with the positive engagement that exists between Australia and China."
He said that the Russian invasion of Ukraine and the conflict in the Middle East were discussed at the meeting, but not the "14 grievances", which China had with Australia at the time when diplomatic relations were at their lowest.
Mr Albanese stated, "I spoke of guardrails and the military-to-military cooperation between China and the United States; this is important."