Israel Strikes 450 Targets In Precision Airstrikes Over Last 24 Hours
Israel Defense Forces announced Monday that it has conducted a heavy aerial bombing campaign in the past 24 hours against Hamas, a Palestinian terrorist group that killed more than 1,400 Israelis last month.
According to a release, the IDF has captured a Hamas compound in Gaza, which contained underground terror tunnels and training areas for Hamas terrorists. During the operation, Israeli forces killed a number of Hamas terrorists.
IDF spokesperson Rear Admiral Daniel Hagari stated over the weekend that Israeli Forces "arrived on the coast and southern side of Gaza City, and they encircled Gaza City."
He said, "There is basically a northern Gaza today and a Southern Gaza." "We are at the beach, and they're strengthening this line. We will continue to provide a pathway for residents from northern Gaza to travel southward. This is a corridor that only goes south.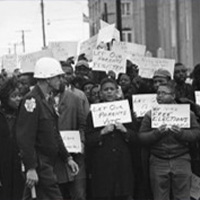 In a Monday statement, the IDF stated that its fighter jets "struck more than 450 Hamas target, including tunnels and terrorists as well as military compounds, observation points, anti-tank launchers, and other targets."
The statement went on to say that "IDF naval soldiers also struck Hamas' command centers, antitank launchers and additional observation points."
According to the press release, "as part of activities targeting Hamas terrors, based upon ISA and IDF Intelligence, IDF fighters have struck and killed other Hamas militants, including Jamal Mussa who was in charge of special security operations within the Hamas organization." In 1993, Jamal Mussa launched a shooting at IDF soldiers patrolling in the Gaza Strip. IDF soldiers also killed Hamas battalion leaders in battles that took place on the ground.