Oil prices surge after Saudi Arabia and Russia extend production cuts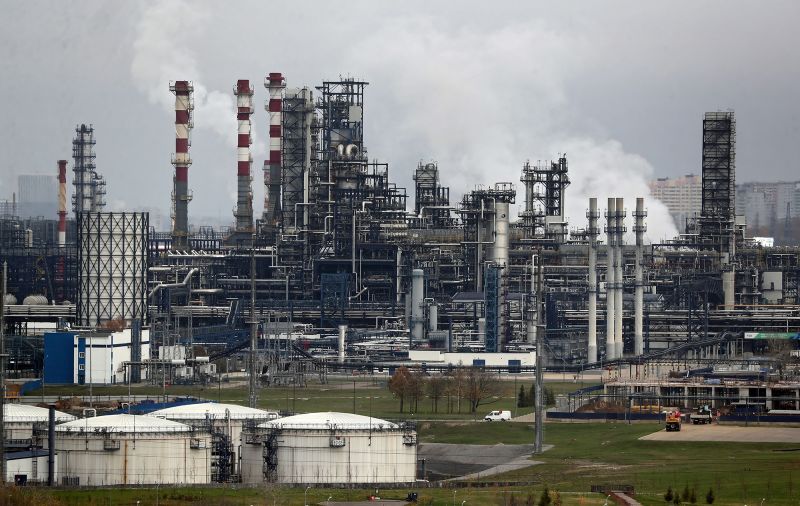 Oil prices have reached a new record high for the current year after Saudi Arabia, Russia and other major crude exporters announced that they would continue to cut production by at least three more months.
Brent crude, the benchmark for the world, increased by 1.8%, trading above $90 per barrel. West Texas Intermediate (WTI), which is the benchmark in the US, also rose by the same margin, to $87 per barrel.
Saudi Arabia's and Russia's moves reinforce the efforts of the alliance known as OPEC+, which includes members of the Organization of the Petroleum Exporting Countries (OPEC) and other producers to support oil prices through deep and long-term production cuts.
A source in the Saudi Ministry of Energy confirmed to the state-run news agency SPA, that the kingdom will extend its production reduction of 1,000,000 barrels per day up until the end of the month. Source: The decision will be reviewed monthly in order to determine whether it is necessary to increase production or deepen the cut.
Saudi Arabia's production has dropped to 9 million barrels a day, the lowest level in many years. This cut comes on top of a previous reduction announced by Riyadh back in April 2023 that extends to the end December 2024.
Reviving inflation
According to the International Monetary Fund, Saudi Arabia must have Brent crude trading at $81 per barrel to balance its budget. This year, the kingdom's budget was in deficit after it reported a surplus for the first time since 2022.
Russia is also trying to increase its revenues in order to fund the war effort it has been waging against Ukraine. Alexander Novak, Russia's deputy prime minister, said on Tuesday that the country will reduce its oil exports by 300,000. barrels per day until the end of 2023. This is also an extension of a previous agreement. Novak told Reuters that the decision was made "to maintain stability" and balance on oil markets.
OPEC+'s production cuts, which account for 40% of world crude oil production, helped to drive oil prices up in recent months. This could have repercussions on inflation and interest rates. The average US gas price has also risen to $3.81 per gallon. This is a few cents higher than it was at this time last year.
Stephen Innes of SPI Asset Management wrote Tuesday that the recent rise in oil prices could lead to higher [consumer-price index] numbers for August.
The central banks are continuing their efforts to bring the inflation rate back into line with their target levels despite these impending oil price increases.