Russia targets Ukraine's capital Kyiv with "exceptional" missile barrage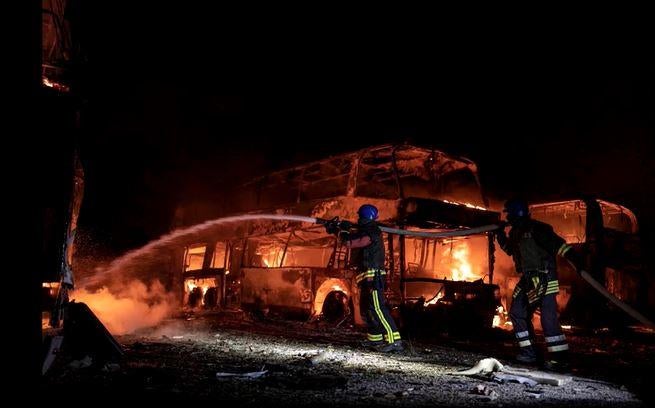 Overnight, the capital of Ukraine was bombarded by Russian missiles that officials described as being "exceptional for its density."
The Kyiv City Military Administration stated that the attack was the "maximum amount of attacking missiles within the shortest time period" and that Russian forces used drones, ballistic missiles and cruise missiles to bombard Kiev from different directions. Ukraine's airforce later confirmed that 18 missiles had been launched at around 3:00 a.m. local.
Authorities did not give any information about casualties. Air force officials said that all 18 missiles had been shot down.
Residents were advised to stay away windows and doors. Kyiv Mayor Vitali Klitchko stated that debris from some rockets fell in the middle of the city including the zoo.
Kseniia, a Kyiv resident, told CBS News' partner network BBC News that it was a great relief to know Kyiv has such a powerful defense system in place. She expressed gratitude to the U.S. and other international partners for providing her country with advanced air defense systems.
She reported that she was awakened by "a series of very loud blasts" in the early morning hours on Tuesday.
Unconfirmed reports surfaced Tuesday that another American veteran was killed in Ukraine.
A graphic video posted online purportedly shows the leader of Russia's Wagner mercenary organization, Yevgeny Prgozhin, holding up the identity documents and body of an American who had died.
The State Department stated that it is "aware" of reports about the death of an American citizen in Bakhmut and "seeking further information." They also added that their "ability to confirm reports of deaths of U.S. Citizens in Ukraine is very limited."