U.S. to increase weapons deployment to counter North Korea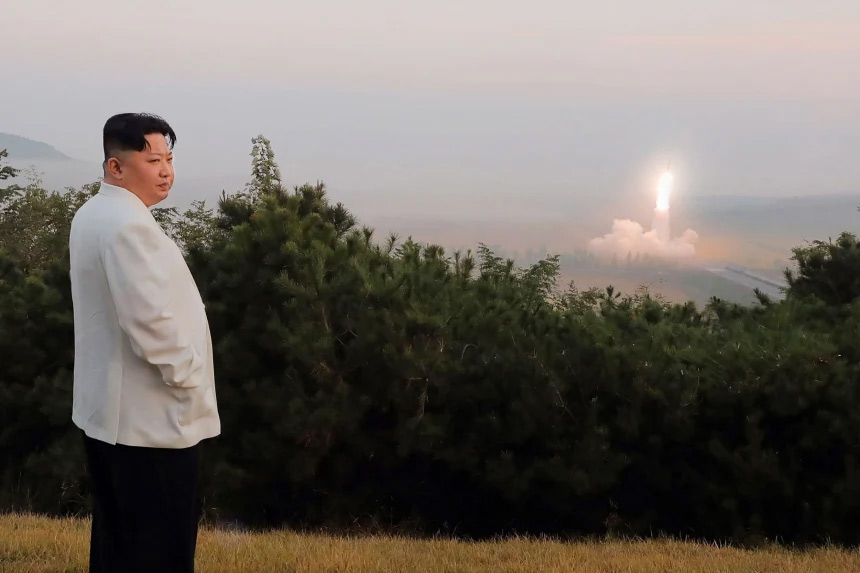 U.S. Defense secretary Lloyd Austin said Tuesday that the United States will increase its use of advanced weapons like fighter jets or bombers to the Korean Peninsula. This is in response to an increasing threat from North Korea.
According to their offices, Austin made these comments in Seoul after Lee Jong-Sup, South Korean Defense Minister, agreed to expand their combined military exercises and resume live-fire demonstrations. They also agreed to continue a timely and coordinated deployment of U.S. strategic assets.
Lee and Austin also discussed preparations to conduct a February simulation exercise among allies, which aims to sharpen their response to North Korea's use of nuclear weapons.
Austin's visit comes as South Korea seeks to gain more assurances that the United States will quickly and decisively use nuclear weapons to defend its ally against a North Korean nuclear attack.
South Korea's security concerns have increased since North Korea tested-fired numerous missiles in 2022. These could include nuclear-capable missiles that can strike targets in South Korea or the U.S. mainland.
The United States and South Korea have been enhancing their security cooperation with Japan. This has included anti-submarine warfare and trilateral missile defense exercises over the past few months, amid provocative North Korean weapon tests.
Following their meeting, Austin & Lee jointly announced that they had agreed that the resumption by their countries of large-scale military drills in 2013, including an aerial exercise with U.S. strategic air bombers in November, demonstrated their combined capability to deter North Korean aggression.
To make room for North Korea's diplomacy during Trump's administration and the Covid-19 pandemic, the allies had reduced their training over the years.
Austin stated that fifth-generation aircraft were deployed, F-22s and F-35s. He also deployed a carrier strike team to visit the peninsula. Austin added that you can expect more of this kind of activity in the future.
He stated that the U.S. commitment is to its allies by using its full range military capabilities, including nuclear, and it remains "ironclad."
North Korea's increased missile testing has been interrupted by threats to use its nuclear weapons to prevent it from using them in a wide range of situations in which it believes its leadership is under threat.
Tensions could increase as North Korean leader Kim Jong Un doubles down on his nuclear ambitions in the coming months.
Kim demanded an "exponential rise" in nuclear warheads and the mass production of tactical battlefield nuclear weapons against South Korea. He also called for the development of longer-range missiles capable of reaching the U.S. mainland.
Experts believe Kim's nuclear push is designed to force the United States into accepting the idea that North Korea could be a nuclear power. It also aims at negotiating desperately needed economic concessions from a position where they are strong.
Since 2019, nuclear negotiations between the U.S. & North Korea have been stalled due to disagreements over the lifting of U.S.-led sanctions against the North in return for North Korea's steps to reduce its nuclear weapons and missiles program.
The growing nuclear arsenal of North Korea and its provocations has made it urgent for Japan and South Korea to improve their defense positions in accordance with their alliances.
According to Yoon Suk Yeol, South Korean President, this month's interview with The Associated Press, his government was talking with the Biden administration about joint military planning that could involve U.S. nukes.
Japan broke with its strict self-defense-only post-1942 principle and adopted a new national security strategy. This includes the goal of acquiring cruise missiles and preemptive strike capabilities to counter increasing threats from Russia, China, and North Korea.