US set to sign off on $320 million sale of precision-guided bombs to Israel
Congress is informed about the transfer of weapons from Rafael's American parent company to Israeli parent for an air-to surface weapons system which can reduce Gaza civilian deaths.
A Wall Street Journal article published on Monday stated that the White House plans to approve a $320-million sale of precision guided weapon systems to Israel.
Rafael USA is an American subsidiary of Israel's Rafael Defense Contractor.
According to the report, Congress was informed on October 31 about the sale Spice Family gliding munitions assemblies. These are designed to convert unguided bombs to GPS-guided weapons.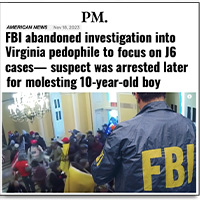 As part of the agreement, reportedly, support, assembly, testing, and other military technologies would be provided.
According to the website of Rafael, these weapon systems are capable of converting general-purpose warheads and penetration weapons into precision weapons that have a range between 60-100 km.
The report was released after the US House of Representatives voted last week to provide $14.5 billion of military aid to Israel. However, the Senate leader and the White House made it clear that they would not approve the bill unless both Israel as well as Ukraine were included.
The Wall Street Journal reported that the deal had already been in motion before October 7.
Israeli forces have launched a series of broad attacks in the Gaza Strip following Hamas's deadly rampage against Israeli communities in last month. During this attack, 3,000 terrorists smashed through the border from Gaza into Israel, killing over 1,400 people, and taking over 240 hostages. This was all done under cover of thousands of rockets being fired on Israeli cities and towns. Most of the victims were civilians, including children, babies and elderly residents.
Israel claims that its offensive is designed to destroy Hamas's governance and military capabilities. It has also vowed the elimination of the entire terror organization, which controls the Strip. Israel says that it targets all Hamas-controlled areas, and is trying to limit civilian casualties.
The Wall Street Journal article mentions a precision air-to surface weapons system that would allow Israeli aircraft to strike at longer distances and minimize civilian casualties.