America's 'most extreme' gun control law heads to court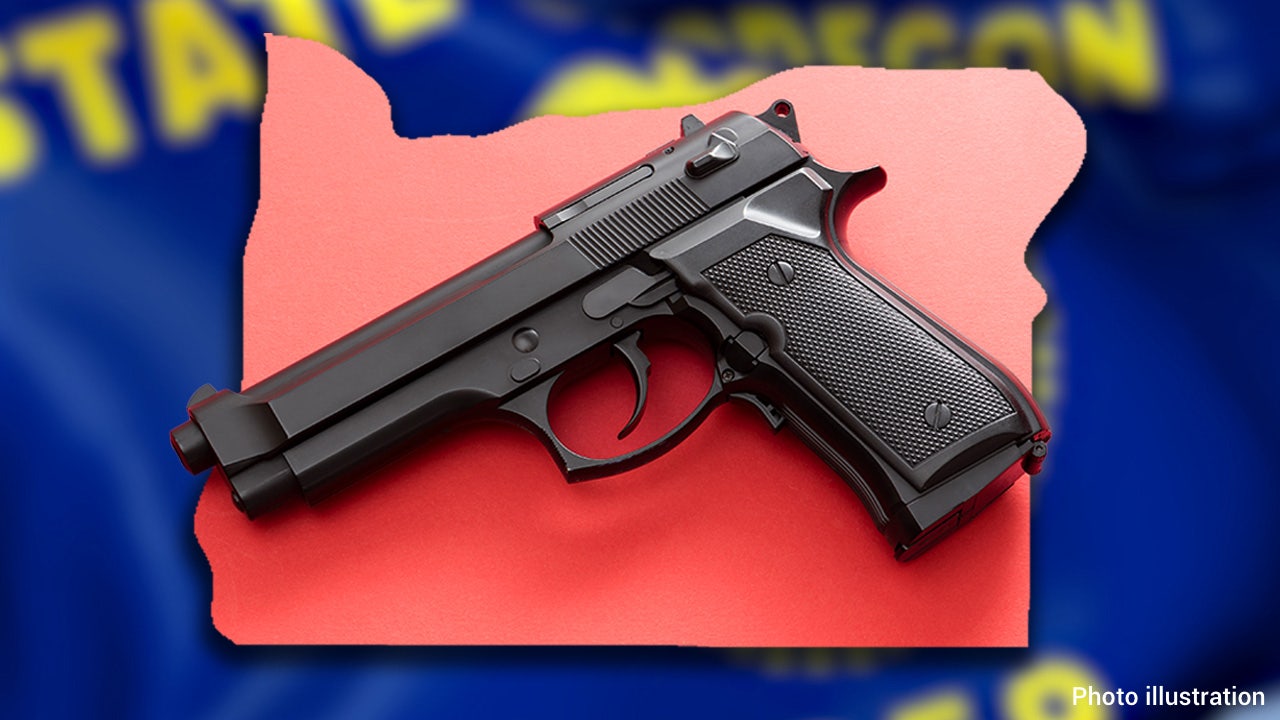 Next week, a gun control law in Oregon that's been dubbed "the nation's most extreme" will be put on trial. This case has attracted the attention of both firearm advocates and opponents.
Fox News reported that "I've never seen so many people interested in a court proceeding." Attorney Tony Aiello Jr. said.
This case involves a small majority of voters passing a badly-written ballot measure which erodes and, I would say, erases a constitutional rights," said Aiello who represents a couple of gun owners from Harney County challenging Measure 114 in accordance with the Oregon Constitution.
Measure 114 was passed by Oregonians in November last year with 50.65%, and only six counties out of 36 supported it. The NRA legislative arm and other groups have called the law "the most extreme gun control initiative in the country". It requires a permit for the purchase of any firearm, and prohibits the sale magazines that can hold more than 10 cartridges.
The law is not in effect because of immediate legal challenges both at the federal and the state level.
The 9th U.S. Circuit Court of Appeals is appealing Karin Immergut's decision. Circuit Court of Appeals.
Aiello will appear in court Monday on behalf of Joseph Arnold and Cliff Asmussen from Harney County, arguing Measure 114 does not pass muster with the Oregon Constitution, because it would be a ban.
Lift Every Voice Oregon, an interfaith organization, drafted the measure and gathered more than 130,000 valid signatures in order to put it on the ballot. The group claims that a permit system would reduce homicides as well as suicides and other shootings.
"When our neighbours are bleeding, we can't stand by and do nothing," said Rev. Mark Knutson was one of the principal petitioners who had previously spoken to The Oregonian. "We felt a need to act."
Lift Every Voice Oregon representatives did not reply to email requests for an interview.
Oregon State Police received thousands of background check requests every day after the measure was passed in late 2018.
Bryan Fitzgerald, a pawnshop owner in Salem, told Fox News that he was having trouble keeping guns off the shelves. He estimates that firearms used to make up 30% of his sales at Elite Buyers NW, but now they account for 50%-60%.
He said that "Ballot Measure 114 made everything absolutely crazy."
Fitzgerald closely monitors the legal battles surrounding this measure, but he admits that he is in a stronger position than most firearm dealers because his pawnshop has a wide range of inventory ranging between jewelry and electronic devices to musical instruments and other tools.
He said, "If this was just a regular gun store, I'd be scared to death." "I wish that the people who make laws about firearms were not anti-firearm."
The permit system is the main focus of criticism. Measure 114 mandates that prospective gun purchasers complete an "in-person demonstration" of their ability to load, unload and fire a firearm in front of a certified law enforcement officer. This is a stricter requirement than the one required for obtaining a concealed handgun permit in Oregon.
In December, police and sheriffs in Oregon said that there are no training programs available in the state which meet all permit requirements. Oregon State Police has not responded to inquiries about whether these programs have been implemented since then. Fitzgerald, however, said that he is in constant contact with local law enforcement and they have confirmed nothing had changed.
Aiello will not be allowed to bring this up in court.
Circuit Judge Robert S. Raschio accepted the state's request to exclude claims that police wouldn't be able process permits quickly if Measure 114 were to go into effect, because they would be pure speculation. The state also argued that the measure would "provide a clear and speedy remedy" for Oregonians who encounter delays or are denied permits. According to the ballot measure, those whose permit application is denied or not processed in 30 days may petition their local circuit courts.
Raschio told The Oregonian that he would not guess the format of the program. He said, "I find the case law persuasive because it says you can't guess how a law will be applied." This law had never been applied before.
Raschio gave a victory to gun owners by approving their motions prohibiting testimony about the effectiveness of permit-to purchase programs in other states to reduce shootings, or the destructiveness high-capacity magazine, or testimony from victims who lost loved ones due to shootings.
The trial will likely last until next Friday. Aiello believes that, regardless of the result, all parties in the debate are expecting the case to reach the Oregon Supreme Court.