Border Patrol set 'bookout' targets to bring migrant custody numbers to 'manageable' levels amid new surge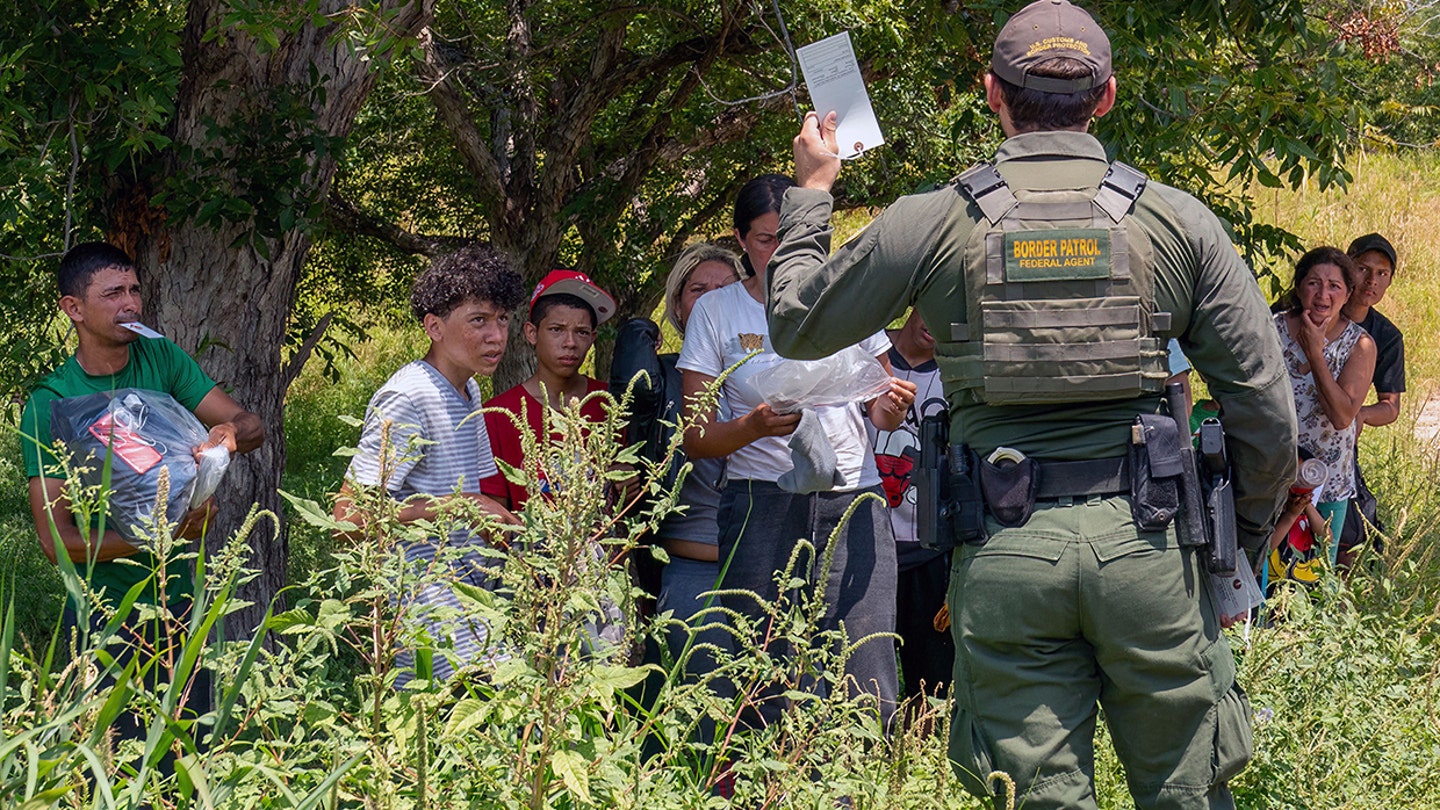 Border Patrol leadership set "bookout" daily targets for their sectors last month in order to maintain the escalating number of migrants in custody to a "manageable level" — and potentially increase releases into the U.S. Interior — as agents continue seeing a growth in numbers at southern border.
A Border Patrol email sent on August 8 by an acting deputy to Border Patrol field leaders and deputies states that the sectors are experiencing an influx of migrants that outpaces the number of migrants released or transferred to Immigration and Customs Enforcement for removal.
In the email obtained by the Florida Attorney General Ashley Moody, it is stated that daily encounters are "continuing to exceed the daily permanent booking outs, and the number of detainees continues to increase, creating significant risks for agents and detainees."
This level of detention has also led to increased manpower needs, which have an impact on border security efforts.
The agency has therefore proposed "daily booking targets" for each sector, "to reduce the number of migrants in custody to manageable levels", based on averages over a period of seven days. The agency then states that if "consequence paths" like expedited removals are not available, then migrants should be released with Notices to appear (NTA/OR).
We respectfully request you to urgently use the bookout targets to formalize daily processing pathways, including transitioning to NTA/OR if consequence pathways are insufficient.
The memo states that released prisoners should enroll in Alternatives to Detention, "where it is operationally possible."
Moody's office obtained the email as part of a litigation that is ongoing. Florida is suing administration for its release of migrants to the interior. The state was able to block a policy that released migrants without court dates because of overcrowding, pending a legal challenge. She said in a press release that the decision marked the implementation "mass releases quotas" of migrants.
"This latest e-mail is further proof that Biden's deliberate destruction of our border to Mexico has created a disastrous cycle. She said that Biden cut resources, opened the border and released detainees, claiming that there was not enough capacity for detention to stop the unprecedented flood migrants who entered the country due to his terrible policies.
The Biden administration is orchestrating the border crisis with every passing day. We will do all we can to stop Biden and to let the American public know what he is doing.
A spokesperson for Customs and Border Protection told Fox News Digital, however, that Border Patrol "only directed sectors to process individuals quicker into the ranges of immigration pathways available in order to deal with increasing numbers of people in custody."
The spokesperson stated that "These bookings include processing record number of migrants in Expedited removal and conducting record number of removal flights."
Republicans have attacked the Biden Administration on the border crisis. They blame the record numbers of migrants on policies that it implemented after reversing Trump's policies.
The Biden Administration has responded by accusing Republicans of failing to approve funding for the crisis (including $4 billion in recent funding requests) and not working with the administration on legislation to fix a system that it claims is "broken". The administration has said it has returned or removed more than 245,000 migrants, including over 19,000 members of family units since May, when Title 42 public orders expired.
Signs point to a steady increase in numbers. They had declined in June, but then increased in July, and are reported to have increased again in August. Fox reported that last month major border sectors had reached or were nearing capacity.
Fox News reported that CBP sources said on Monday the Border Patrol had apprehended over 7,300 illegal immigrants. (This does not include those who managed to evade custody or showed up at ports of entry). CBP has more than 22,000 migrants under custody, according to the sources.