California to elect GOP Controller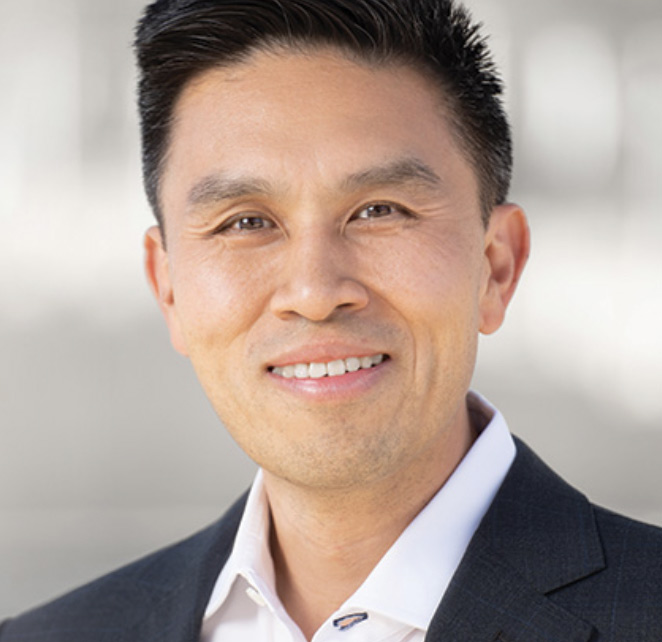 A virtual one-party monopoly can lead to complacency by the party in power in terms of vetting its candidates for state office. This is evident in the race to be California's state controller. All major California newspapers supported Republican Lanhee Chen, a candidate from the minority party.
Because it involves protecting taxpayers' money and taxpayers' livelihoods, the job of the controller can have serious consequences for voters' lives. The state's controller pays its bills and exposes state waste. He also fights abuse through audits, such as those for the gas tax. The Democratic party has chosen a candidate whose financial history, judgment and current associations have been criticized.
Can a Collector Protect Taxpayers
Malia Cohen (Democrats' nominee) says that she is qualified to be the state controller position because she chairs California Board of Equalization. The BOE is responsible to assess and collect various types of fees and taxes.
Cohen's main qualification is her tax assessment and collection experience. How would a collector convert into a protector overnight of voters' funds if she was elected? California's controller should be a watchdog of taxpayers and not a lapdog of the party in power.
For decades, the BOE, a tax agency was mired in scandal. Californians tried to abolish this tax agency or reduce its size, but it failed until 2017 when former Governor Jerry Brown (a Democrat) investigated the abuses of agency resources by BOE board members. The board ordered 113 employees to perform unrelated functions, such as parking lot duty. It also paid $130,000 to purchase one member's office furniture. Cohen wasn't a member of the board at the time. However, Cohen later attempted to justify her position despite the fact that current California controller Betty Yee, and treasurer Fiona Ma (both Democrats) wanted to eliminate the BOE.
Cohen appears confused about her role as state controller. She says she would be good at it since she can stand up against the private sector. California's business community, from Boyle Heights to San Jose and Little Saigon, didn't issue $20 billion in checks to known criminals throughout the pandemic. California did. What tax collector would stand up to a corrupt and cronyistic government?
Workplace fitness
Cohen is unable to manage her finances. Numerous media outlets reported that Cohen was late paying her taxes and licensing fees, which led to her business being suspended in 2021. Cohen said that she didn't receive notices because she moved. Many state agencies were in chaos during the pandemic.
Cohen's problems, however, are part of a larger pattern and not a single incident. According to the Los Angeles Times, Cohen also left a home she bought with no money. The real estate market is always changing. Most voters know this. Cohen started the foreclosure process on her home by defaulting on her payments to her lender. She didn't want the market to go through its ups and downs. Cohen was not in financial hardship and so renegotiated with her lender in good faith for loan modification requests when they are facing difficult times. Cohen claims that she can understand the pain of underwater borrowers, which is insulting for voters who are truly faced with the hardships of facing foreclosure.
California borrowers, from tech entrepreneurs to entertainment executives, are also informed. They know that if they purchase anything without money down they will be underwater. Cohen simply gave up on the promissory notes she had signed. She was a deadbeat buyer.
Did Taxpayers Bail Out Cohen?
Cohen's story has an irony: California voters paid the bills Cohen refused to pay. In the wake of the global financial crisis, taxpayers bailed out irresponsible banks "too big for failure". Banks extended mortgages to subprime victims. However, they also loaned to irrational borrowers who took unreasonable risks because they believed home prices would continue rising. They then walked away when their expectations were not met.
California voters are used to hearing about corporations exploiting consumers. But it's not unusual for consumers to fleece corporations and then bill taxpayers. Then they cry foul when taxpayers ask for promotions. Cohen did exactly that.
A Fighter Who Isn't There
Cohen now tells voters she will fight for them, because she has a steel spine.
To fight, you must first be there.
Cohen was the member with the lowest attendance record of all members while she was on the San Francisco Board of Supervisors. She won't even bother to debate her opponent in the controller race. She can't even stand up to him on the stage, so how can she fight anyone on a battlefield? This despite repeated calls from the press, voters and supporters for debates between Chen and her.
Cohen's financial history is a source of deep concern. However, it may not be enough to disqualify her for public service due to today's low standards. Poor choices are not uncommon.
Cohen is not disqualified by Lanhee Chen, Cohen's opponent as a scholar and presidential advisor.
It is clear that Cohen doesn't have a growth mindset. Cohen is loud and obnoxious when under fire. Recently, she said to the Sacramento Bee's editorial staff that it was "bullshit" for her to question her independence or qualifications. Cohen is unclear about the main functions of the controller's offices, which are to protect taxpayers' funds, not government jobs. She continues to disdain voters by refusing to debate her opponent. Cohen is not going to keep her word. She will act as a lapdog for Sacramento insiders and not as a watchdog for voters.