Texas gets major win in battle to secure border despite Biden admin's attempts to stop it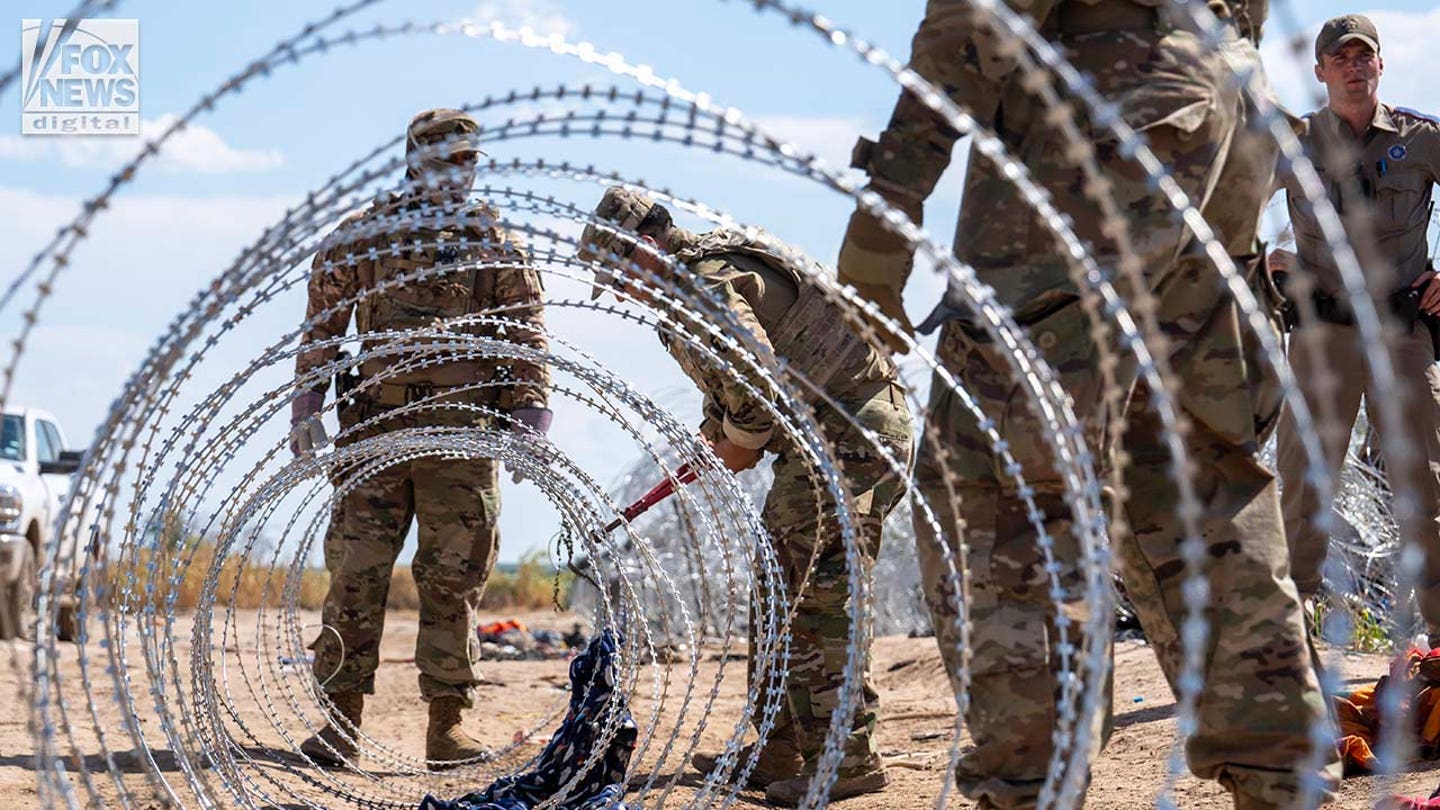 A federal judge ordered on Monday that the Biden administration stop cutting the razor wire along the southern border of Texas to prevent illegal migrants crossing.
Judge Alia Moses of U.S. District Court of Western District of Texas ordered Monday that the Department of Homeland Security stop "disassembling degrading and tampering with" miles of razor-wire running along the Rio Grande in Eagle Pass.
The temporary order was issued as a result a lawsuit filed by Texas Attorney-General Ken Paxton. He argued that federal officials claimed they had the right to destroy state property in order to "allow [illegal] immigrants to enter and be processed."
Paxton requested an injunction from the court last week. He noted that "federal officials escalated the matter, exchanging bolt cutters for a telehandler-forklift of industrial strength to demolish [Texas'] boundary fence."
The motion for a temporary order states that "federal agents used hydraulic pallet forks in order to tear [Texas] fence, concertina wires, fencing posts, clamps and all, out of the ground while holding it in the air to wave over 300 illegal migrants into Texas."
DHS issued a statement last week that stated border agents have a "responsibility under federal law" in order to protect migrants against being injured, regardless of their status.
Moses, in an 11-page report filed with the federal court of Del Rio, found that Texas met the four-part requirement needed to temporarily halt the federal government's action. However, the judge made one exception.
The judge stated in a court filing that "the Court shall grant temporary relief requested with an important exception. This is for any medical emergency which most likely will result in death or serious bodily injuries to a person if there are no boats or other lifesaving apparatus to prevent such medical emergencies before reaching the concertina-wire barrier."
The temporary restraining orders will remain in effect until the parties are able to present their evidence in a preliminary injunction proceeding before the court on November 7.
The Department of Justice which is in charge of the litigation declined to comment.