Texas lawmakers issue 20 articles of impeachment against state Attorney General Ken Paxton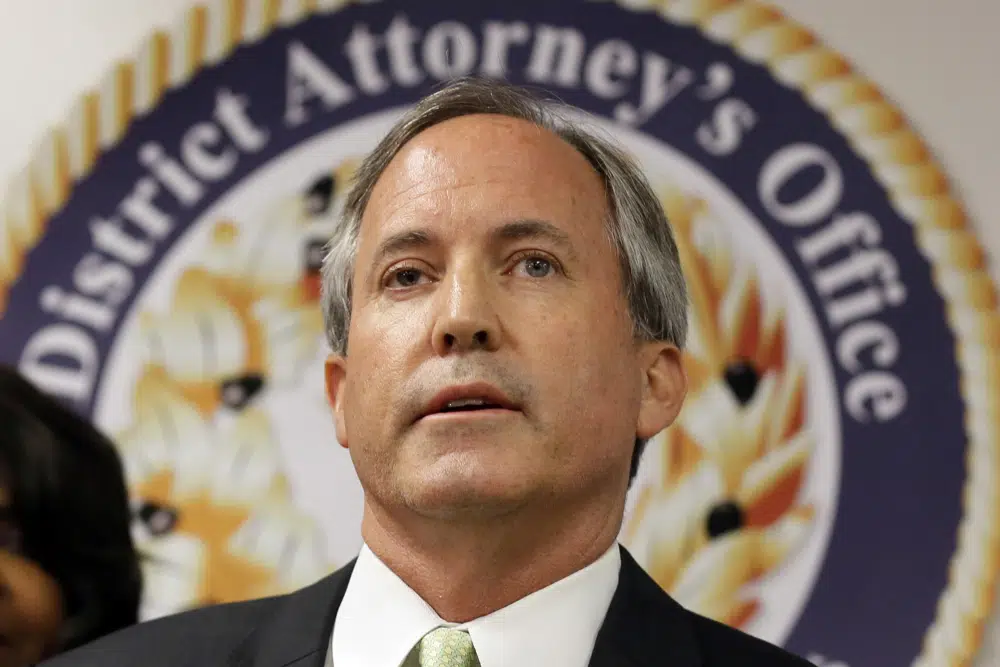 Texas Attorney General Ken Paxton was on the verge of impeachment after years of scandals, criminal charges, and corruption allegations that had been met by the Republican majority of the state with silence.
A Republican-led House investigation committee, which spent months investigating Paxton in secret, unanimously recommended that the top attorney of the state be impeached for 20 articles including bribery and unfitness to hold office, as well as abuse of public trust. The House may vote on this recommendation as early as Friday. If the House impeaches Paxton he will be forced to leave his office immediately.
This could lead to a shockingly sudden fall for one of the most prominent GOP legal opponents, who asked the U.S. Supreme Court in 2020 to overturn the victory of President Joe Biden. In Texas' almost 200-year-old history, only two officials have been impeached.
Paxton is under FBI investigation over allegations that he has used his office for a donor. In 2015, he was indicted separately on charges of securities fraud. He has not yet been tried.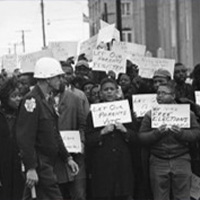 Paxton claimed that the investigation by the five-member panel was a political act of the "liberal" Republican Speaker, Dade Phelan, when it came to light on Tuesday. He demanded Phelan's resignation and accused him that he was drunk during the marathon session on Friday. The Phelan office dismissed Paxton's accusation, saying that he was trying to "save his face."
Paxton, in a Thursday statement, said that the findings of the committee were "hearsay, gossip and rehashing of long-disproven allegations."
Paxton stated that by moving against him, "the RINOs of the Texas Legislature now are on the side of Joe Biden."
A majority vote is required to impeach a member of the 150-member House chamber in the state. The Republicans currently control this chamber 85-64 after a Republican representative resigned before an expected vote on his expulsion.
Paxton served in the House for five terms, before becoming a senator. It is unclear how many of his supporters are still there. Paxton has not received any support from other Texas Republicans since the possibility of impeachment was raised suddenly on Wednesday.
Paxton's relationship to one of his wealthy contributors is the main reason for the articles of impeachment that were issued by an investigative committee consisting of three Republicans and two Democrats. The articles of impeachment focus on Paxton's alleged attempts to shield the donor from an FBI probe and his efforts to suppress whistleblower complaints made by his staff.
It is not clear when the House will vote. Rep. Andrew Murr (the Republican chair of Phelan's investigative committee) said that he didn't have a timetable and Phelan's office refused to comment.
In Texas, unlike in Congress impeachment requires removal from office immediately until a Senate trial has been held. Republican Gov. Greg Abbott may appoint a replacement interim. Abbott's office has not responded to requests for comments on impeachment counts.
Angela Paxton, Paxton's spouse, would need to be supported by two thirds of the Senate for his removal. Lt. Gov. Dan Patrick, the Republican leader of Senate and a Republican, has not responded to any requests for comments.
Paxton, 60 faces a possible ouster by GOP lawmakers only seven months after winning a third-term easily over rivals, including George P. Bush. Bush had encouraged voters to reject an incumbent who was compromised, but found that many did not know of Paxton's litany alleged misdeeds, or simply dismissed them as political accusations.
The Attorney General characterized the potential impeachment of his office as "a crucial moment for Texas voters and the rule of law."
State law allows the House, even though Monday is the end of regular session, to continue working on impeachment procedures. The House could also call itself into session at a later date. The Senate also has these options.
Paxton's political danger arrived in a flurry of activity: the House committee investigation was revealed on Tuesday and, the following day, he was accused of criminal conduct as a powerful Texas figure.
Paxton's critics, which include a growing number of members from his own party at the Texas Capitol, have been waiting for this rebuke for years.
In 2014, Paxton admitted that he violated Texas securities laws by not registering himself as an investment adviser while soliciting customers. Paxton was then indicted by a grand jury in his hometown, near Dallas, on felony securities charges. He was accused of defrauding tech investors. He has pleaded guilty to two counts of felony charges that could result in a prison sentence ranging from five to 99 year.
Paxton opened a legal defence fund and accepted $100,000 of a company executive whose firm was being investigated by Paxton's Office for Medicaid fraud. A second $50,000 donation was made by an Arizona retiree, whose son Paxton hired and then fired for displaying child pornography during a meeting to prove a point.
The relationship between Paxton and another wealthy donor, Austin developer Nate Paul, has posed the greatest risk to Paxton.
In 2020, several of Paxton's top aides told the FBI they were concerned that the attorney general misused his powers to help Paul in response to unproven allegations that a conspiracy to steal his $200 million worth of properties was underway. In 2019, the FBI searched Paul's home, but he was not charged. His attorneys also denied any wrongdoing. Paxton told his staff that he was having an affair with the woman who worked for Paul.
The charges of impeachment cover a wide range of accusations relating to Paxton's interactions with Paul. Allegations include attempting to interfere with foreclosure lawsuits, issuing improper legal opinions in Paul's favor, and harassing, firing and interfering staff who reported the situation. Paul is accused of bribery for allegedly hiring the woman Paxton had an extramarital affair with in exchange for legal advice and Paul also allegedly paid for expensive renovations at Paxton's Austin house.
Paxton faces additional charges stemming from his still pending 2015 indictment for felony securities fraud, which includes lying to state investigators.
Paxton settled the case in February for $3.3M. The Texas House will have to approve the payout, and Phelan said that he didn't believe taxpayers should pay the bill.
The House investigation began shortly after the settlement. This was the first time that Paxton had been scrutinized in the state Capitol where many Republicans are long-time opponents.