5th Circuit Grants Partial Injunction Against Pistol Brace Rule
Gun Owners of America and Firearms Policy Coalition have issued statements in response to the 5th Circuit Court's partial injunction of the Biden Administration's rule which seeks a reclassification of braced guns as National Firearms Act-regulated short-barreled Rifles.
Both organizations have filed separate lawsuits to challenge the rule. It could criminalize millions of American gunowners who own such firearms. Both groups emphasize the importance of continuing legal and legislative actions.
GOA, the Gun Owners Foundation and Texas Attorney General Ken Paxton filed an amicus in the case Mock v. Garland. They also challenged the rule themselves.
Erich Pratt is the Senior Vice President of GOA. He said, "This is a positive step by the Fifth Circuit. We hope the judge in our case will also see this decision and grant a stronger injunction in order to relieve the millions Americans who could be at risk in the near future." This is the latest attempt of the Biden Administration weaponizing federal agencies against Americans. We will continue to defend our rights.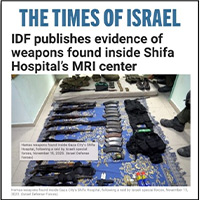 GOA, however, emphasized the importance of congressional action before the deadline on June 1, warning that law-abiding firearm owners could be transformed into felons over night.
Aidan Johnsotn is the Director of Federal Affairs at GOA. He said, "This injunction was welcome news. However, due to its limitations, Congress still needs to act by June 1st." "189 Representatives, 47 Senators and GOA have all signed the petition. We urge the Speaker of the House to bring this to the floor and put it to a vote. This will force Democrats to vote whether or not to turn their constituents into felons over night."
The FPC also celebrated the decision, but remains vigilant.
Cody J. Wisniewski is Senior Attorney at FPC Action Foundation for Constitutional Litigation. He said that they were "very excited and encouraged" by the Fifth Circuit decision, but added that the fight against the ATF's "unconstitutional brace rule", which was "illegal and unconstitutional", is not over.
Both organizations actively engage in legal challenges and advocacy to protect Second Amendment rights. The FPC is the largest and first public interest legal team focusing on the Right to Keep and Bear Arms. It continues to fight constitutional rights, freedom, and individual liberty.
GOA is a grassroots nonprofit organization that represents more than two million members.
The injunction may provide a temporary reprieve but it is clear that there will be a fight to protect gun rights in America, led by groups such as the GOA and FPC.