Biden will ask Supreme Court to revive student debt relief plan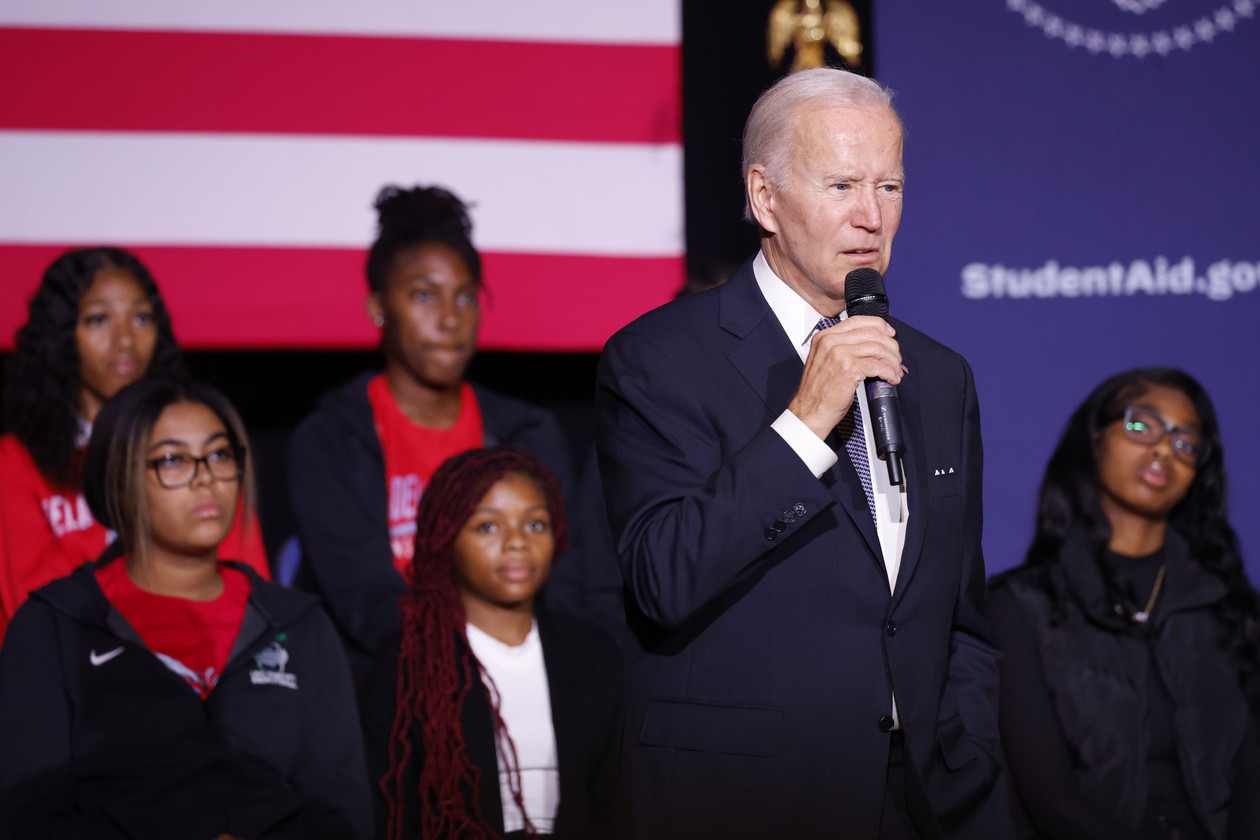 As it fights for the reversal of lower court rulings that have hampered its plans to forgive $20,000 in student debt for tens and millions of Americans, the Biden administration will request the Supreme Court to revive its student loan relief program.
In a court filing, the Justice Department stated that it would ask the Supreme Court for an order to reverse the injunction that was issued by the 8th Circuit Court of Appeals earlier in the week that prohibited the administration from granting student debt relief.
Separately, Justice Department requested the 5th Circuit Court of Appeals suspend a Texas district court judge's decision to declare the debt relief program illegal. The DOJ requested a ruling by that appeals court no later than Dec. 1, "to allow government to seek relief at the Supreme Court," if necessary.
The Biden administration's various emergency requests could lead to the most important Supreme Court battle yet about President Joe Biden's debt relief plan in the coming weeks.
Justice Amy Coney Barrett twice rejected requests to block Biden's debt relief program in other lawsuits. However, neither case addressed the legal merits.
Six Republican state officials brought the lawsuit to the Supreme Court to stop Biden's debt relief program. They claim it is unfair and unconstitutional. The 8th Circuit ruled earlier this week that at least one state, Missouri, was able to file the case. The three-judge panel unanimously decided to suspend Biden's debt relief plan while the case is pending.
The Jobs Creator Network Foundation filed the 5th Circuit lawsuit on behalf of two student loan borrowers that were excluded from the debt relief program. The Biden administration asked the appeals court for a remand of District Judge Mark Pittman's lower court ruling, which declared the program unconstitutional. Pittman is a Trump appointee.
The White House is currently weighing whether to delay the start of monthly payments and interest on most federal student loans, as it has been scheduled.
Students debt activists, civil rights groups, and labor leaders have asked the Biden administration for clarity. They want it to say that it will not move to start payments while its debt relief program is in limbo.
The NAACP, having worked closely with the White House in debt relief, "fully supports the extension of the repayment pause until borrowers receive the relief they deserve" Wisdom Cole, the youth and college director of the group, stated in a Wednesday statement.
Administrators argue in court that student debt must be cancelled for tens to millions of borrowers to stop a massive surge in defaults and delinquencies when monthly payments resume.
James Kvaal (the undersecretary for education) stated in a court filing this week that the administration was "examining all options" while student debt relief continues to be blocked in court. This includes extending the pause in repayment beyond December 31.
Kvaal stated that blocking debt relief can also cause "significant confusion" among borrowers, particularly those who are anticipating having their loans completely wiped out. He wrote that most borrowers were told they only need to submit an application for one-time student loan debt relief. "Now, they wonder if, or when, debt relief will be granted."